Dymax light-curable encapsulants reach full cure in shadowed areas
Jul 11th, 2013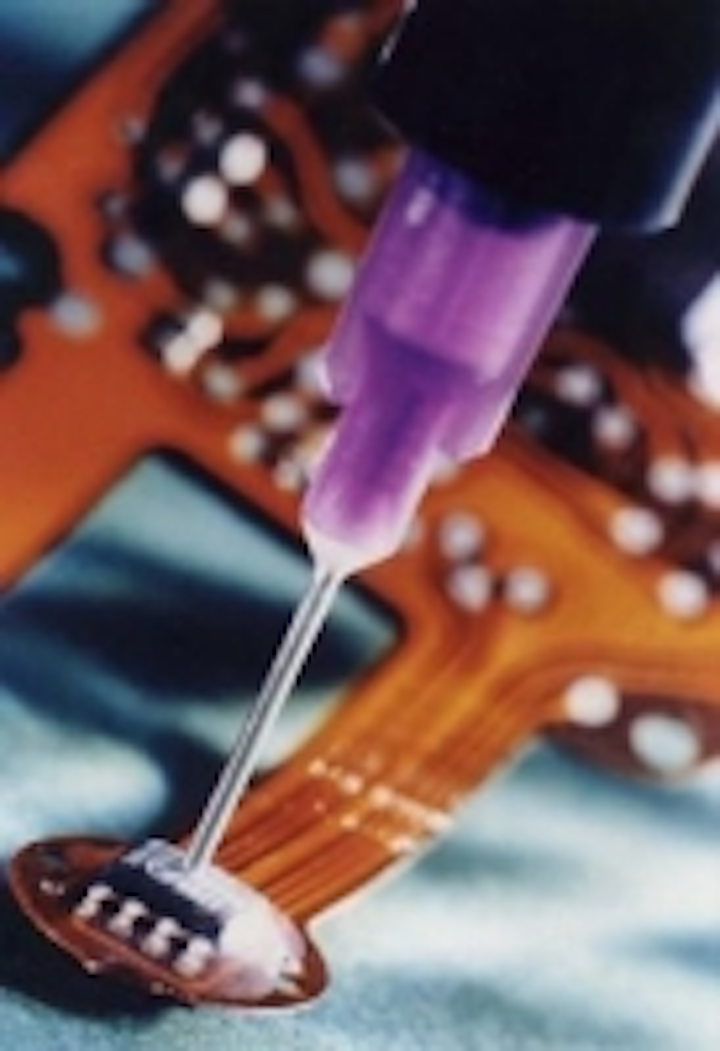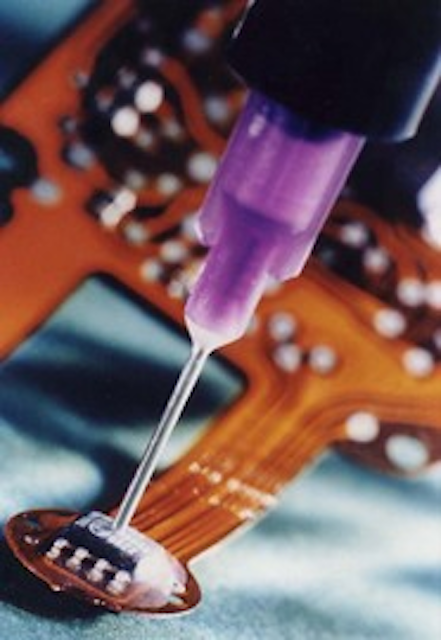 Date Announced: 11 Jul 2013
Dymax Dual-Cure 9101, 9102, and 9103 are resilient, chip-encapsulant materials designed with a UV/visible light and secondary ambient moisture-cure system, making them ideal for encapsulation applications where shadowed areas are present. These materials cure tack free after UV cure, so boards can be handled sooner with less potential for damage. The two-day moisture cure – versus the seven days typical with other systems – shortens the time for further handling as well as final testing and assembly.
These three new materials have varying viscosities of 7,000, 17,000, and 25,000 cP, allowing for performance and dispensing to be optimized, and are jet dispensable for more accurate placement and more efficient material usage. The cured materials are flexible and expand with heat, reducing stress on board components. No refrigeration is required for transporting the uncured material, so no additional associated costs are incurred.
The 9100 series of new Light/Moisture-cure encapsulants is a significant addition to the Dymax portfolio of printed circuit board assembly materials, which include conformal coatings and encapsulants, as well as edge bonding and masking materials, and other related products.
Dymax Corporation develops innovative oligomer, adhesive, coating, dispensing, and light-curing systems for applications in a wide range of markets. Major markets include aerospace, appliance, automotive, electronics, industrial, medical device, and metal finishing.
Contact
Application Engineering, Dymax Corp. 860-482-1010
E-mail:info@dymax.com
Web Site:www.dymax.com