Klik Systems' KlikLED+ linear SSL lights range from 3000-5000K color temperatures
Jul 2nd, 2013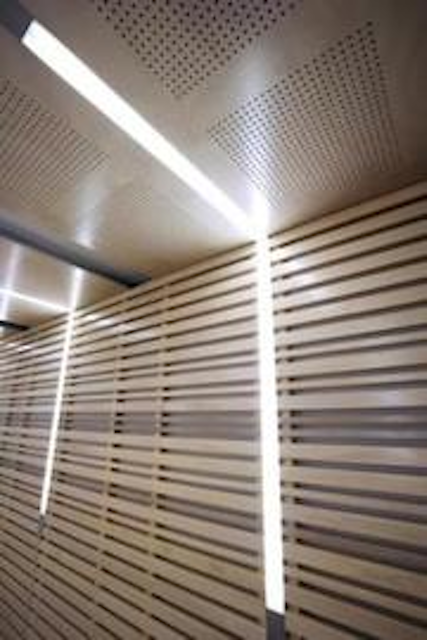 Date Announced: 02 Jul 2013
Klik Systems announce the launch of the KlikLED+ range to counter Australia's high electricity prices
Klik Systems, the Sydney-based manufacturers of linear lighting who have been leaders in the Australian market for over 30 years, announce a definitive new catalogue along with extensive new range of LED offerings.
The launch coincides with reports over the last 12 months that Australia's electricity prices are spiralling, particularly in New South Wales.
KlikLED+ is available immediately, and can be used in all Klik Systems profiles, transforming them into the most cost-effective energy-efficient linear lights with no loss of performance or style.
Fitted with solid-state components manufactured by leading names such as Cree, Klik's LED boards have been custom designed at Klik's HQ in Sydney to the highest standards, and provide the highest quality dot-free and shadow-free illumination. Clients have the choice of Zhaga boards too should they require them, and the LED+ range boasts seamless connection between boards.
"We can now supply LED linear lighting that offers the same lumen package as that of the old T5 fluorescents, however LEDs are significantly cheaper to run and have low maintenance costs, so our energy efficient offering has become even more attractive" said Cliff Hadley, marketing manager at Klik Systems.
The savings to the environment are consistent with Klik's ethos and come in response to widespread enquiries for cost-effective LED lighting solutions.
The flagship KlikLED+ range is available in a variety of colours, including 3000K, 4000K and 5000K and also offers RGB and RGB/W. Control of the system can be achieved by either DALI 0-10V, DMX, or DMX-RDM.
Boards are available in 100mm increments, so KLIK SYSTEMS can proudly retain their long-held reputation as a manufacturer of bespoke solutions for any project at any length.
Contact
Klik Systems Australia - H.I. Lighting +61-8-9377-1322
E-mail:h.i.lighting@bigpond.com
Web Site:www.kliksystems.com.au