Relume parkVUE LED lights update Columbus shopping-center parking garage
Jul 9th, 2013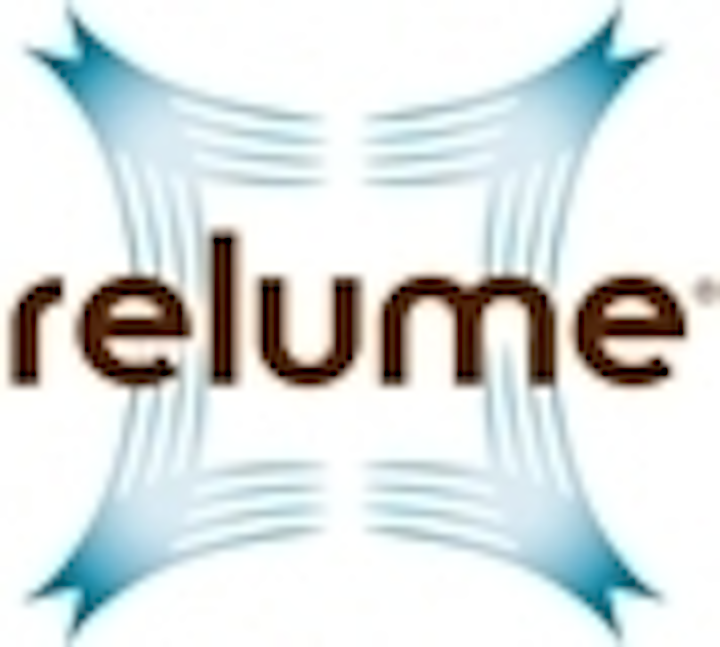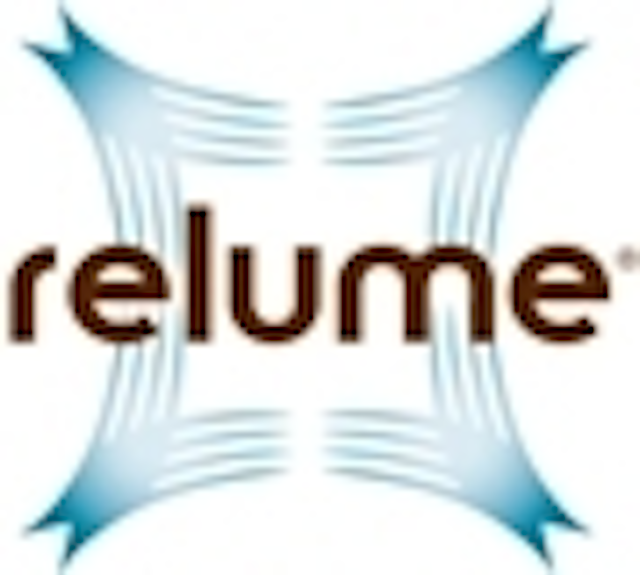 Date Announced: 09 Jul 2013
OXFORD, Mich. – Relume Technologies, a leading manufacturer of light-emitting diode (LED) products and smart grid control systems for outdoor lighting applications, has announced that its parkVUE LED fixtures were chosen to light the new Fenlon parking structure located adjacent to Macy's at Easton Town Center in Columbus, Ohio.
The project, which was completed in April 2013, resulted in the installation of 540 parkVUE fixtures and was managed by Columbus, Ohio-based M+A Architects. The firm was familiar with Relume's product offerings and had worked with Easton's operation team in selecting the parkVUE fixtures for retrofits at four previous Easton Town Center parking structure projects.
"The fixtures have done an amazing job. The 50HB fixtures were so easy to install and bright the contractor used them as their construction lighting throughout the entire project. What is wrong with a parking garage going from a dimly lit space to a brightly lit, safe place? The parkVUE 50HB does just that," said Kurt Beres of M+A Architects."
Relume's parkVUE family of LED parking lights have been specifically designed to provide superior lighting for parking structures, canopies, tunnels and other downlight applications. In addition to lowering energy costs and consumption, parkVUE benefits include industry-leading patented thermal management, uniform light for better visibility and increased safety, and easy installation.
"We're thankful for the Easton Town Center's continued confidence in Relume's innovative parking structure fixtures," said Crawford Lipsey, CEO for Relume. "The parkVUE's ability to control glare, coupled with its other superior product features, is why Relume was chosen for a fifth parking garage installation at the shopping center."
Relume has installed outdoor lighting solutions in more than 1,000 outdoor facilities, producing up to a 50 percent energy savings per product. The company's customers include Starbucks Coffee, US Cellular, McDonalds, Chase, Best Buy, and Lexus, among others. In addition, Relume has re-lit many cities across the country, including Ann Arbor, Mich.; Arlington, Va.; Canton, Ohio; Redlands, Calif., and West Nottingham Township, Pennsylvania.
About Relume Technologies
Relume Technologies is a Mich.-based manufacturer of highly efficient, environmentally friendly, and cost effective LED lighting products and control systems. The company's innovative technology is used in municipal lighting, commercial signage, outdoor advertising, transportation, and U.S. military applications. Relume's products are American-made, ISO 9001:2008 certified and carry an industry leading seven year warranty.
Relume is a founding member of the Michigan Solid State Lighting Association, and supports the organization's mission of ensuring that Michigan is a global leader in solid-state lighting, research and development, and manufacturing. Relume was recognized as one of Michigan's 50 Companies to Watch by the Edward Lowe Foundation. For more information, visit www.relume.com.
# # #
Notes to Editors: High resolution images of the Fenlon parking structure are available upon request. A detailed case study on the installation can be found on the Relume website.
Contact
Relume Technologies marketing contact Curt McIntosh 248-969-3800
E-mail:cmcintosh@relume.com
Web Site:www.relume.com