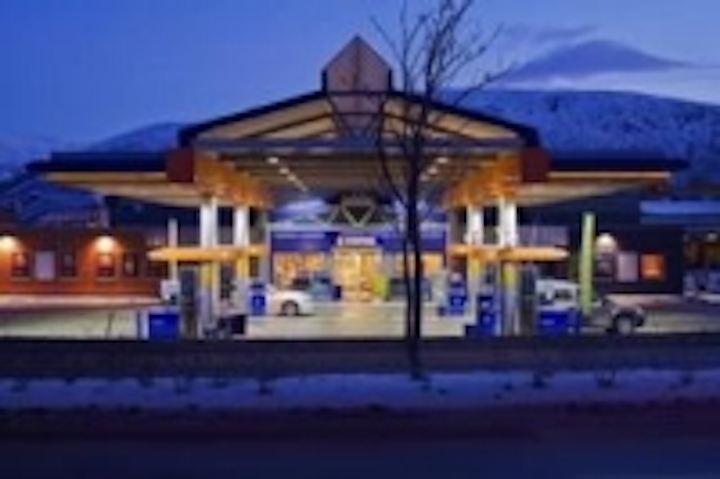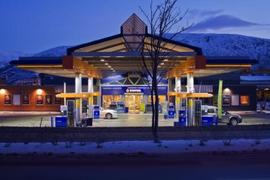 Date Announced: 09 Jul 2013
Cree LED lighting illuminates Statoil Service Station in Breivika, Norway
Statoil is an international energy company with operations in 35 countries. Building on 40 years of experience of oil and gas production on the Norwegian continental shelf, Statoil is committed to accommodating the world's energy needs in a responsible manner, applying technology and creating innovative business solutions. Statoil is headquartered in Norway with approximately 21,000 employees worldwide, and is listed on the New York and Oslo stock exchanges. The company has a broad retail network with more than 2,000 fuel retail stations.
Reflecting the company's commitment to delivering sustainable growth, Statoil decided to adopt LED lighting for its fuel stations. The Statoil fuel station in Breivika, Norway, is now illuminated with 26 Cree® 304 Series fixtures, each featuring 40 LEDs with a color temperature of 6000 K.
The Cree 304 Series™ LED fixtures are mounted at a height of 4.5 m and equipped with a symmetrical beam optic (type FS) to guarantee the most uniform light possible. The average illumination is up to 300 lux on the ground in the shelter and 200 lux on the vertical planes of the pumps (Uo=0,5).
The illumination of the Breivika fuel station is just another example of the long-term collaboration between Statoil and Cree. In fact, the Statoil service station in Sekkelsten is equipped with 12 Cree 304 Series lights with a color temperature of 4000 K. The devices are mounted at a height of 4.5 m and at an interdistance of 3.5 x 3.5 m. Twenty-four Ledway Road street lights, featuring a height of 6 m and an interdistance of 18 m, were also installed to illuminate the vehicle transit and parking areas of the fuel station. Most of the luminaries have been equipped with an asymmetric beam optic (type AC).
The illumination of petrol stations is an important part of Cree's business in Europe and a key sector for the company's growth in the region. Cree has already collaborated with major companies in this sector, including Exxon, Shell, OMV, Meroil and IP.
Cree 304 Series
The Cree 304 Series is a highly versatile fixture which adapts to a wide range of applications -- from gas station forecourt canopies to industrial installations. The mounting system allows for ease of installation. The driver is located in a separate compartment from the fixture to allow simple and easy access to the wiring compartment for any maintenance or inspection operations that may be required post-installation. The fixture body, the lightbar cover, the frame and the driver access compartment are all made from die-cast aluminum. The light bars, with 20 or 30 LEDs each, are housed on an extruded aluminum base designed to provide the best heat dissipation thanks to exclusive AirFlow Technology. The 304 Series' heat management system yields long service life and outstanding efficiency; each light bar works at its optimal temperature without mutual interference or heat build-up.
The Cree 304 Series fixtures utilize patented and highly-efficient NanoOptic® technology, which provides new possibilities for target illumination performance and superior light control. This exclusive technology directs light with extreme precision, without creating dispersion or shady areas.
Contact
Laura Meroni, FleishmanHillard +39-02-31804711
E-mail:laura.meroni@fleishmaneurope.com
Web Site:www.cree.com