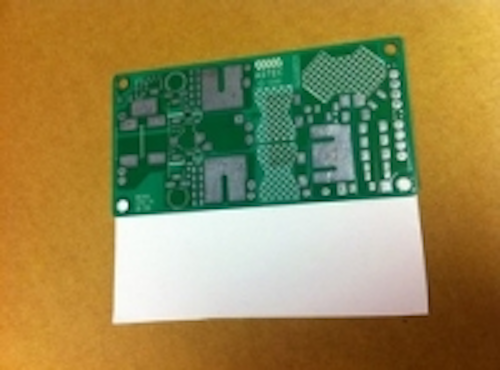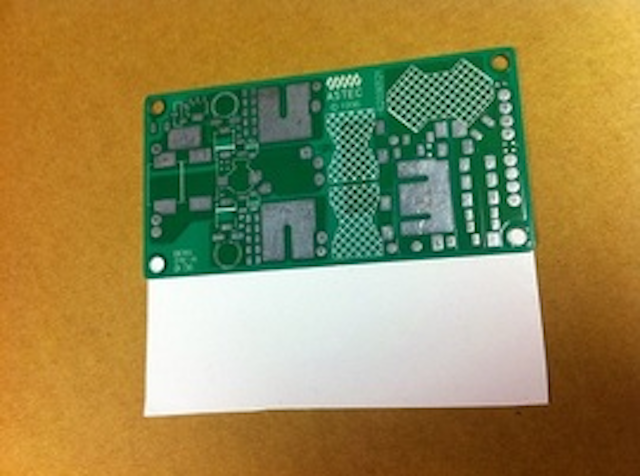 Date Announced: 29 Jul 2013
New double-sided adhesive heat transfer tape simplifies and speeds production and removes the need for mechanical fixings.
Universal Science, the specialist designer and manufacturer of thermal management materials, has introduced a new thermal adhesive tape that is designed to be applied to FR4 or insulated metal substrate printed circuit boards (PCBs) prior to processing. Utilizing Bondline 2000-REFLOW allows PCB manufacturers to supply boards to customers with a pre-applied thermally conductive tape that also provides a mechanical fixing solution. This helps reduce overall costs and simplifies the production process.
Typical uses for the new material include attaching LED light engines to heatsinks in solid state lighting products that are increasingly being used to replace traditional lighting such as fluorescent tubes. Bondline 2000-REFLOW can also save cost and assembly time in numerous other applications such as coupling power supplies or power converter modules to heat dissipating surfaces.
Bondline 2000-REFLOW removes the need for mechanical fixings as it achieves a strong structural bond between the PCB and application heatsink, chassis or heat spreader. This offers bill of materials (BoM) cost savings as well as shortening assembly time. Supplied in sheets, rolls or kiss-cut custom parts, the material can be applied to the unprocessed PCB prior to the routing and reflow stages.
Thermal conductivity of 2.0 W/m-k gives highly efficient heat transfer helping designers ensure that power devices in their end application run within operating temperature limits. Overall thermal performance is enhanced due to the material's ability to fill micro air voids between mating surfaces. Standard 0.2 mm thickness Bondline 2000-REFLOW also provides breakdown voltage (electrical isolation) of 4 kV AC.
Contact
Universal Science - Head Office UK
E-mail:sales@universal-science.com
Web Site:www.universal-science.com