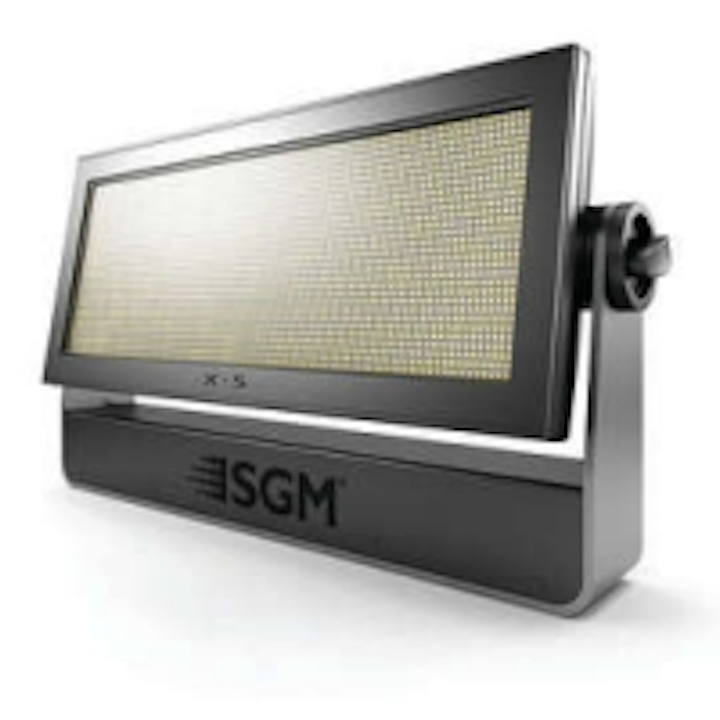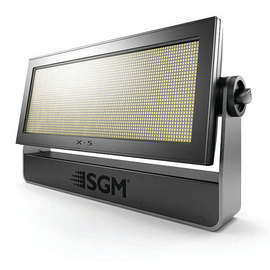 Date Announced: 29 Jul 2013
A.C. Entertainment Technologies (AC-ET) Ltd's Lighting division has supplied a significant quantity of SGM X-5 Strobes to respected lighting hire company Neg Earth for use on Glastonbury Festival's famous 'Other Stage'.
As the sun made its debut at Pilton Farm so too did the SGM X-5 strobes, the industry's first high output professional LED strobe light. Revellers ditched their wellies to see top class, headline acts including: Portishead, Chase and Status and the XX play to fever pitch crowds under the pulsing super-bright SGM strobe.
Tom Lesh, house LD for The Other Stage, chose to rig 28 SGM X-5 strobes across three trusses as he explains: "We rigged 28 of them across three trusses – and kept two spare - to add some visual depth to the stage both for the audience and of course for the TV cameras. We also needed something that would cut through in the bright summer sunshine and these strobes were ideal. They were a big hit on the Other Stage during the festival, being used by LDs for the three high-profile headline acts, as well as many others further down the bill.
For those bands that played in the daylight the SGM X-5s were also welcome additions. Bands including: the Foals, Alt J, Tame Impala, The Lumineers, Enter Shikari, Amanda Palmer, The Hives and Beady Eye, Example, Two Door Cinema, Alabama Shakes Noah and The Whale, Azealia Banks, Dry The River The 1975 & The Staves, Smashing Pumpkins, Editors, Of Monsters & Men, PiL, I Am Kloot, Stornoway, The Heavy and Zulu Winter.
LDs programmed either from the house consoles or their own touring consoles. "They either cloned or fixture swapped using the four-channel mode to replicate their own strobe effects," explains Lesh. "This worked every time and the SGM X-5s slipped seamlessly into shows without any hassle."
According to Lesh the most common comment from visiting LDs was how blown away they were that the X-5s don't 'thermal out' and die. "When you have the strobe duration at full, you can keep your finger on the flash button and they will just keep running," says Lesh. "Brilliant!"
In fact Lesh liked them so much that he decided to take them to The House Festival where they were used for bands including the Kaiser Chiefs, Bastille and Primal Scream. And, as a respected lighting designer himself Lesh says he would definitely specify them again for his own productions.
AC-ET's UK sales director, Jonathan Walters, concludes: "We are delighted with the outcome. The SGM X5 LED High Output Strobe is an environmentally friendly, compact fixture that can deliver around the same output as conventional high wattage xenon strobes at up to a fifth of the power! The X-5 white LED strobe uses 3,000 Welly Power LED's. Its low power consumption would allow running 100 X-5's on only 400 amps, when compared to the 1600 amps required to power 100 conventional strobes."
The X-5 white LED strobe also features 160° lenses as standard, tilts from 0° - 110°, offers 1, 3, 4, 6 or 7 DMX channel modes of operation and is easily set up via OLED 5-button graphic display. In seven-channel mode, the panel can be split into three controllable settings. Both duration and rate can be adjusted to create various burst and flash effects. Other features include: Simple Menu structure; Upgradable software (via DMX); IP20 rated; standard Neutrik powerCON connectors for in and pass through, and standard 5-pin XLR DMX In/Out.
Julian Lavender, Neg Earth's project manager at Glastonbury, where the company supplied lighting equipment not just for The Other Stage but for The Pyramid as well, concludes: "The SGM X-5 strobes worked out brilliantly - they really did make a big impact."
Contact
James Molony, A.C. Entertainment Technologies +44-(0)1494-838321
E-mail:james.molony@ac-et.com
Web Site:www.ac-et.com