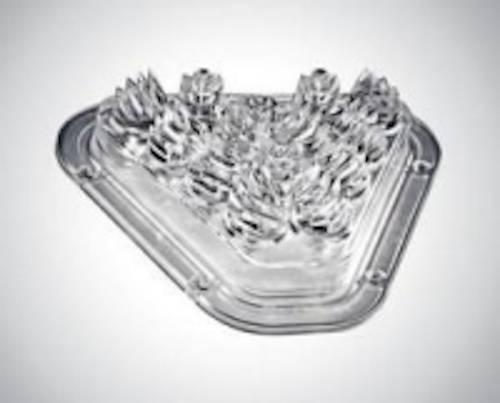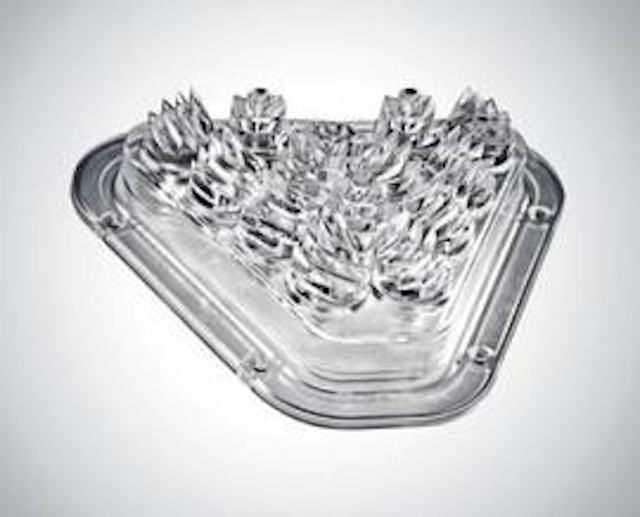 Date Announced: 18 Jul 2013
New Product Introduction: LEVO LED Module - proprietary-design LED light engines upgraded with higher output LEDS are now available in fourteen luminaire families.
Manufacturer: HessAmerica, North American subsidiary of Hess of Germany
Product Applications: LEVO LED Modules are well suited for outdoor commercial, institutional, educational, and retail installations, where low energy consumption, long operating life, and uniform illumination are desired.
Product Description: LEVO LED Modules are now available with the latest generation of high-performance white LEDs, delivering up to 30% more light than the previous diodes. The LEDs are available in warm, neutral, and cool white color temperatures with CRI greater than 80. Power consumption has decreased slightly to 23 watts per module.
The LEVO LED Module consists of fourteen high output LEDs mounted on an aluminum core circuit board and a single piece prismatic lens. The precision lens is injection molded from optical quality acrylic. The individual prisms capture and redirect light to produce an asymmetric distribution, while reducing the brightness of the individual LEDs. Depending on size of luminaire, up to six LEVO LED Modules may be incorporated when higher illumination levels, or taller mounting heights are required. The LEVO LED Module is available in Type II and Type III distribution patterns.
The LEVO LED Module is available in a variety of HessAmerica luminaires. A partial listing of products includes Campone, Canto, Linea, Novara, Tensso, and the City Elements modular light column system.
For literature, specifications and installation information on these and other HessAmerica lighting products, please contact authorized independent professional HessAmerica lighting sales representatives nationwide; or HessAmerica directly.
Contact
HessAmerica 864-487-3535
E-mail:info@hessamerica.com
Web Site:www.hessamerica.com