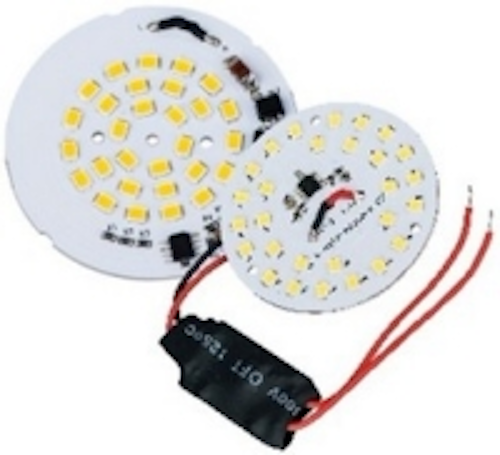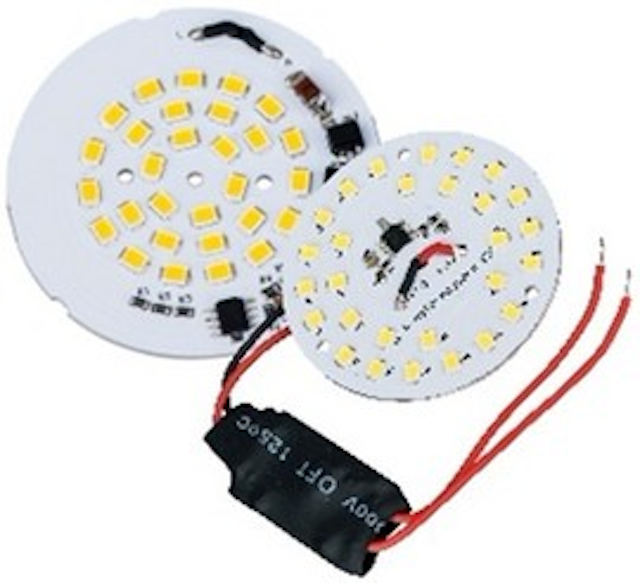 Date Announced: 31 Jul 2013
Our Light Engine is a built-in LED module that includes: light emitting diode, PCB and power drive. It is a combined illumination light source device. It also has a rectifier bridge, which can sustain the issue of voltage variation. It can be used as a component for bulbs, ceiling lamps, drop lights, wall lamps, etc. For bulb assembly factory, the LED bulb is composed of an LED light source, PCB, driver and outer case in the traditional assembly. With the Mayyard light engine, it is easier to finish the assembly. The LED bulb can just be made up by Mayyard LED light engine and outer case. No aging occurs. Typical personnel can finish the process in 1 minute and skilled worker 30 seconds. There are no electrolytic capacitors and the lifespan is more than 35,000 hrs. The light engine has passed a 400,000 switch test.
Our LED products have passed ISO9001, TUV, REACH, ROHS, EN62471, FCC, SAA, C-Tick and CE-LVD, with patent licenses from Intematix, Mitsubishi Cjemical, Corporation,Gree, Epistar, Lextar, Genesis, LG, HC SemiTek.
Tailor making is allowed to meet custom requirements.
About Mayyard
Ningbo Mayyard specializes in high quality SMD LEDs, lamp LEDs, high power LEDs, LED modules, LED light engines and relevant services, with the customers such as Sylvania Philips, Delixi Electric, Carrefour, RT-Mart, Yankon Lighting etc. We focus on providing high quality products and services, and the practical use of ISO9001 quality management system and ERP enterprise management system, to ensure that our efficient management and operation produces manufactured goods of high quality.
Contact
Ningbo Mayyard Photoelectricity Co., Ltd +86-574-65600612 marketing@ledmayyard.com
E-mail:;sales@ledmayyard.com
Web Site:www.ledmayyard.com