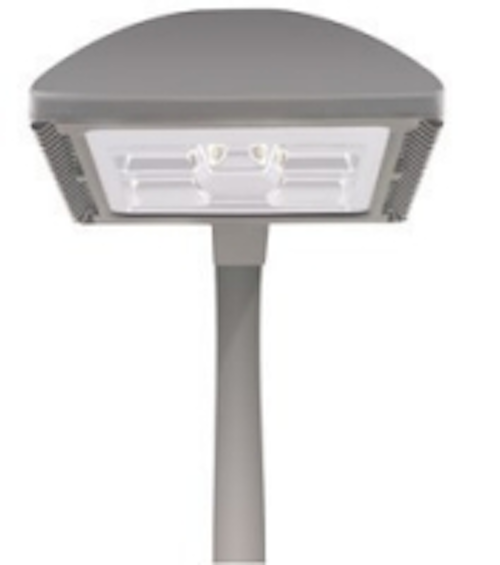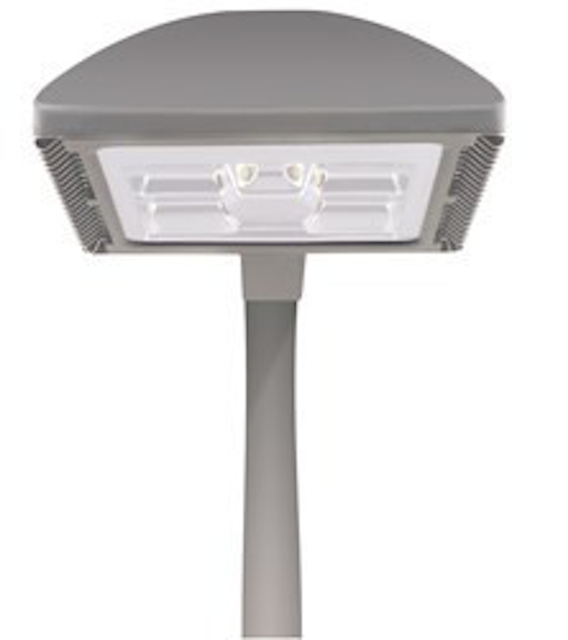 Date Announced: 16 Oct 2013
Northvale, NJ - The 78W LROAD is a high performing, ultra efficient, long life LED roadway fixture that's perfect for major roads, collector roads, local roads and other applications like intersections, campuses and corporate parks. Available in Type II, Type III and Type IV IES distribution. Compatible with standard roadway arms with 1, 1-1/4, 1-1/2 and 2 inch mounting adaptors included. Also available with a slipfitter option for 2-3/8 inch tenon and a tool-less twist photocell option.
"Until now, making the jump to LED street lighting has been a challenge for many towns and cities across the country." says Ross Barna, CEO of RAB Lighting. "We aim to make it an easy decision. In addition, it's fitting that the LROAD product line is assembled right here in Northvale, NJ by our Union workers of the IBEW Local 3. We feel strongly that American Workers should build the products that make up the infrastructure of America."
If you need assistance figuring out what you need, let our RAB Lighting Design team do the work for you. Just give us a little information and we'll do a lighting layout and energy savings analysis for free: http://rabweb.com/lroad.
Still not convinced? Try before you buy with our free trial. Converting roadways to LED lighting is a big investment that municipalities want to get right the first time. RAB's free trial program makes it easy to get started with LED and build the consensus and momentum needed to take advantage of the energy and maintenance savings of RAB LED technology.
The RAB LED Leasing option makes it even easier to covert to LED Lighting. Municipalities need creative solutions to financing capital improvements, and RAB offers leasing options tailored to suit the needs of any project. Using the RAB LED leasing program makes it easy to finance projects without relying on federal stimulus or raising funds through bonds.
The LROAD is made for maximum durability. 5G vibration rating for stability and strength in high wind areas like bridges. 6kV surge suppression protection, tested in accordance with IEEE/ANSI C62.41.2, protects LROAD against close proximity lighting strikes. Polyester powder coat finish is formulated for maximum durability, and IP66 rating to withstand severe environmental conditions. Superior patent pending thermal management design with external Air-Flow fins provides maximum operational life, even in high ambient temperature environments. Specification grade precision optics deliver maximum downward street side lumens with uniformity and minimal glare. Easy access electrical compartment makes wiring fast and secure, eliminating extensive interruption of traffic.
But wait, there's more. Dark Sky approved as a full cut-off, fully shielded fixture. The 78W LROAD may also be eligible for utility rebates, offering even more savings per fixture.
100,000+ hour LED lifespan based on IES LM-80 results and TM-21 calculations, dramatically reduces maintenance and re-lamping costs. At 10 hours average daily use, RAB LEDs are rated to last 27 years.
Buy with confidence! LROAD is backed by RAB's No Compromise 10 year Warranty. This industry leading warranty covers light output, color stability, driver performance and paint finish put into simple terms that are easy to understand. Simple, comprehensive and valuable, the RAB LED Warranty ensures that your investment is protected.
Contact
RAB Lighting Toll free: +1-888-RAB-1000 International: +1-201-784-8600
Web Site:www.rabweb.com