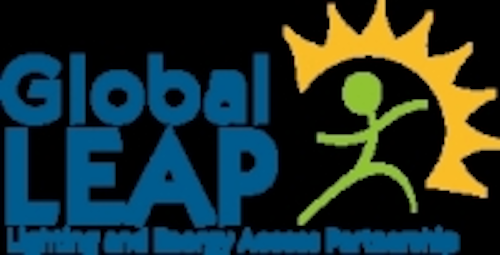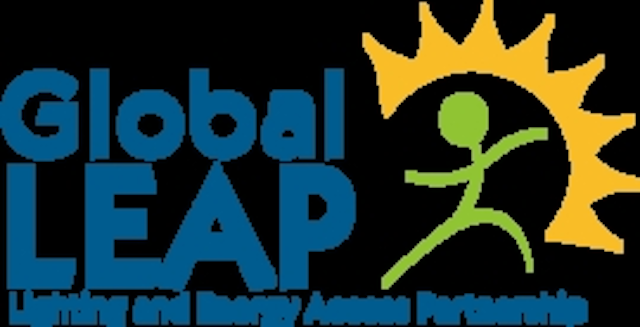 Date Announced: 09 Oct 2013
The Global LEAP Awards program is helping companies that make small-scale solar home systems and super-efficient electronics manufacturers to expand into new markets.
Six off-grid appliance retailers are partnering with the Global LEAP Awards to accelerate sales and distribution of the best products identified by the Awards, which will be among the world's highest quality, most energy-efficient low-voltage LED lights and televisions.
The companies are India's Frontier Markets, SELCO, ONergy and Orb Energy; Bangladesh's Rahimafrooz/Rural Services Foundation, and Zambia's Zamsolar.
These are some of the biggest names in off-grid appliance sales, and combined have sold around 300,000 off-grid appliance/solar home system bundles in recent years.
Small home-scale power systems are typically a 12-volt DC battery — essentially, a car battery — that may either be charged by a small solar photovoltaic (PV) panel on the roof in the case of solar home systems (SHS) or charged for a fee at a charging station nearby. They are powerful enhancements to the lives of the more than 1.2 billion people throughout the developing world without electric grid access.
Off-grid appliances, like LED lights and colour TVs, are in high demand throughout the developing world, and represent a significant market opportunity. For example, Bangladesh's solar home system program – which has endorsed the Global LEAP Awards – recently celebrated the sale and installation of 2 million solar home system/lighting appliance bundles. Recent estimates suggest that the world's poorest people nonetheless represent a $5 trillion consumer market.
With competition and innovation will come decreased prices, increased scale, and expanded access to home power systems and the appliances they support.
NOMINATIONS CLOSING SOON!
The Global LEAP Awards is an international competition to recognize the world's best, most energy-efficient low-voltage DC appliances, which are compatible with small off-grid solar home systems. The closing date for entries for the Awards' LED program is 11 October 2013.
Links:
Global LEAP Awards (English): http://www.globalleapawards.org/
Global LEAP Awards (Chinese): http://www.globalleapawards.org/zh-CN/Lighting
Global Leap Awards (Korean): http://www.globalleapawards.org/ko-KR/Lighting
Detail on companies listed: http://www.globalleapawards.org/en/Resources%20and%20News
Contact
Matt Jordan, Global LEAP Awards (Washington, DC) +1-202-662-7229
E-mail:globalleap@clasponline.org
Web Site:www.globalleapawards.org/en/Lighting