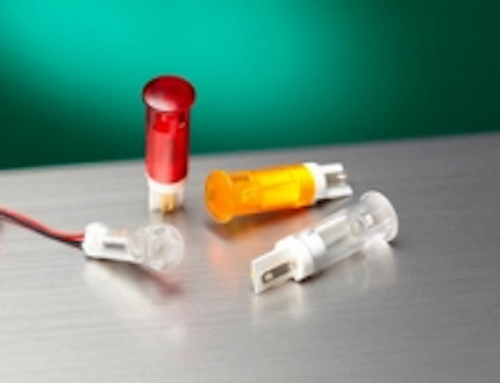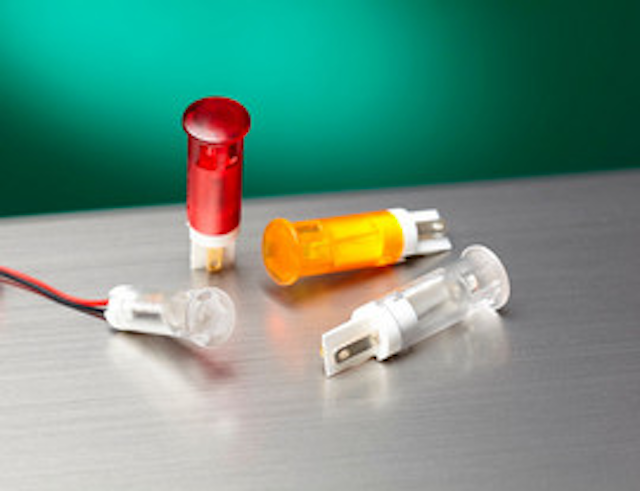 Date Announced: 11 Oct 2013
Vista, CA – APEM, Inc., a leading manufacturer of quality switches and joysticks, is pleased to announce the availability of the QS Series, snap-in panel mounted LED indicators. The durable, easy-install series is well suited for industrial machinery, domestic and commercial white goods, catering equipment, fire alarm panels, battery chargers, and power supplies.
APEM's QS series is available in five different colors, as bi-color LEDs, and as standard intensity or high brightness for enhanced visibility in sunlight. The indicators are also available with a wide range of size options and feature front panel snap-in mounting to eliminate the need for additional equipment. These LEDs are a UL 496 recognized component.
APEM's durable, easy to install QS series is available in five colors
LEDs provide numerous advantages over filament and neon illumination. They provide enhanced durability and efficiency and offer the reliability and operating cost reduction desired for many applications. APEM's QS Series embodies these characteristics fully, providing 100,000 hour life expectancy and offering both low power consumption and heat generation.
APEM's support team in Haverhill, MA ensures that customers get the right products to meet their application needs in a timely manner, no matter how simple or complex the project. APEM is ISO9001-certified, ITAR-registered, and a member of SGIA.
APEM, Inc.
Since 1952, APEM has been a leading manufacturer of high quality miniature and industrial switches. Offering one of the broadest product lines in the industry, APEM's switch offering includes pushbutton, rocker, slide, snap-action, DIP, rotary, tact, keylock, pushwheel and toggle switches. APEM also produces a wide range of industrial controls, joysticks, LED indicators and membrane switches. APEM has recently expanded their operation to include their vertically integrated sales, engineering and manufacturing facility in Vista, California. For more information about APEM, Inc.'s broad line of products, visit the company's website at www.apem.com or contact APEM, Inc., 63 Neck Road, Haverhill, MA 01835 Tel: 978-372-1602 or APEM, Inc. 970 Park Center Drive, Vista, CA 92081 Tel: 760-598-2518.
CH Products and MEC Switches are trade names of APEM, Inc.
Contact
APEM, Inc. +1-978-372-1602
E-mail:info@apem.com
Web Site:www.apem.com