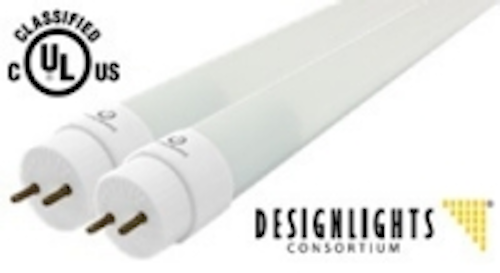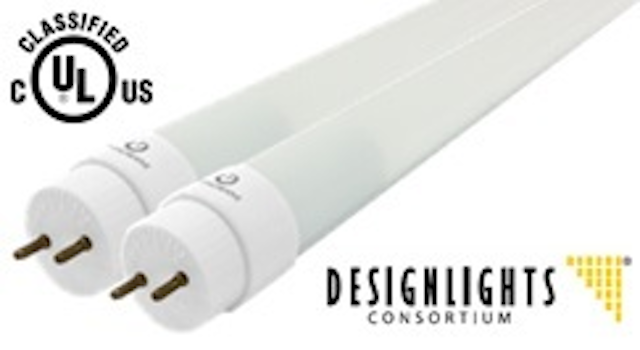 Date Announced: 23 Oct 2013
BURLINGAME, CA - GREEN CREATIVE LLC, the Commercial grade LED lighting manufacturer announces the launch of its brand new T8 TITANIUM LED SERIES tubes. This T8 line features the T8 ULTRA 18W 4' (DLC listed), T8 18W 4', and the T8 9W 2'.
"For years GREEN CREATIVE has been asked to develop and even worked on a tube line, but until now, LED technology failed to produce a true and relevant replacement for a fluorescent tube, which to begin with, was already an efficient technology. So far end users have had to compromise on efficacy, light output or return on investment to switch to LED tube lighting." GREEN CREATIVE'S Head of Product Development, Guillaume Vidal went on to say, "It was not until we were able to reach 100 and now 110 LPW in a frosted finish and at an affordable price point that we were comfortable releasing a product to market."
GREEN CREATIVE'S new LED tubes feature an innovative design which houses the heat sink and light engine inside the diffusing tube. As a result of this unique design, the LEDs are able to sit lower in the tube and produce a wider beam angle. GREEN CREATIVE'S tubes all have a light emitting area of 240°, and each frosted tube produces an even glow without glare or shadowing.
Installation of the new T8 TITANIUM LED SERIES tubes is safe and easy. They all utilize a built-in driver, so no external driver installation is necessary. To make owning, operating, and maintaining these tubes easier, they are configured to run directly off line voltage 120-277V. Installation simply requires bypassing the ballasts and connecting the wires at one end of the fixture. Running off line voltage eliminates compatibility problems, lifetime issues, power loss, and maintenance costs that are associated with ballasts. Each tube meets UL 1598C classification and runs off a single-ended connection for safe installation. Fixtures will retain their original UL compliance when installed with GREEN CREATIVE tubes.
The new 32W replacement T8 tubes come in two versions: the T8 ULTRA 18W 4' and the standard T8 18W 4'. The T8 ULTRA tube is DLC listed, has an efficacy of 111 LPW, lasts 50,000 hours and is a higher performance version of the standard T8. The standard T8 differs slightly with an efficacy of 100 LPW and a 40,000 hour lifetime but features the same construction as the T8 ULTRA.
Both versions come in 5000K, 4000K, 3500K, and 3000K CCT (color temperatures), have a frosted finish, turn on instantly, and produce evenly diffused light. The standard T8 also comes in a 9W 2' version (17W replacement).
These products are available through GREEN CREATIVE distributors. For more information on where to purchase these products near you or how to become a distributor, please contact GREEN CREATIVE at: sales@gc-lighting.com or (866) 774-5433.
Information on the whole T8 family is available here: http://www.gc-lighting.com/wp-content/uploads/GREEN-CREATIVE-T8-Tube-LED-Family-Leaflet1.pdf
Detailed information and data sheets are available through GREEN CREATIVE'S product pages here: http://www.gc-lighting.com/categories/non-directional/
About GREEN CREATIVE LLC
GREEN CREATIVE is a major solid state lighting development and manufacturing company dedicated to bringing to market the latest in LED technology. The company is committed to providing only relevant high performance LED lamps and fixtures that have been rigorously engineered, manufactured and tested for the demanding commercial market. More information about GREEN CREATIVE is available at www.gc-lighting.com. For all of the latest updates follow GREEN CREATIVE on Twitter and LinkedIn.
Contact
Green Creative +1-866-774-5433
E-mail:info@gc-lighting.com
Web Site:www.gc-lighting.com