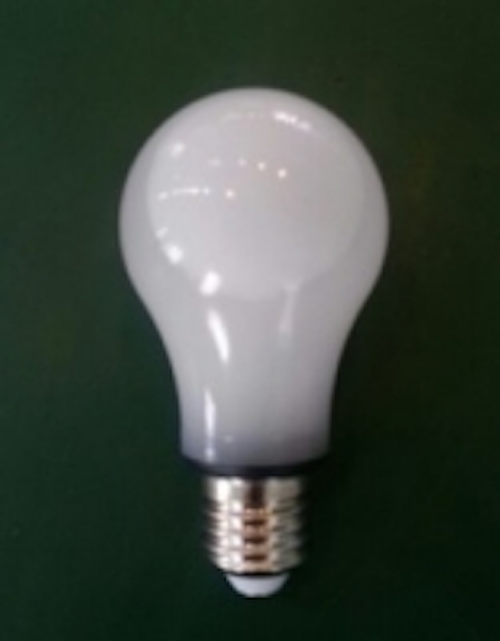 Date Announced: 17 Dec 2013
We use superior liquid cooling technology for thermal management of the LED chips, to lower the LED bulb chips' temperature, in order to protect the longevity of the bulbs to 60,000 hours. The liquid that we put inside bulbs, which our company heavily researched and developed, now fully meeta the demand for cooling lighting. The liquid is safe, with no poison or smell, complies with European environmental certification standards, and can have a very good flame-retardant explosion-proof effect, improving the performance of the whole lamp.
Using the high transmittance liquid inside the lamp body enables light production from the three-dimensional light-emitting core shell without any light loss from the chip, and achieves a hundred percent output. So our liquid cooling bulb can provide spherical light distribution like the traditional incandescent light, and add at least 30% luminous flux over traditional LED spherical bulbs.
We use IC constant current technology. The driver inside the bulb does not use traditional transformers and capacitors, thus ensuring the whole lamp life is not affected by the power life. The light is different from the ordinary LED bulb as the whole bulb life is limited by battery life. Due to not having the inductance components inside the circuit, it can frequently switch, flashes to use, and does not damage the bulb. But the traditional lamp is not able to perform frequent switching. Also our bulbs can be used with dimmers.
We have developed our new 12W A19 LED bulb with this liquid cooling technology. Detailed specifications follow.
Beam angle: 360°
Lumen: 1065lm (3000K); 1170±10% lm(5500-6000K)
Lifetime: >50000Hrs
CRI: Ra=86
PF: >0.93
IP rate: IP65
Dimension(mm): 60(D) *111(H)
Non-dimmable
SGS approved
5 years warranty
With high lumen, high CRI, high PFC, 360-degree beam angle and longer lifetime, it is revolutionary LED technology.
Contact
Mason Liu - Follett
E-mail:mason.liu@follettled.com
Web Site:www.follettled.com