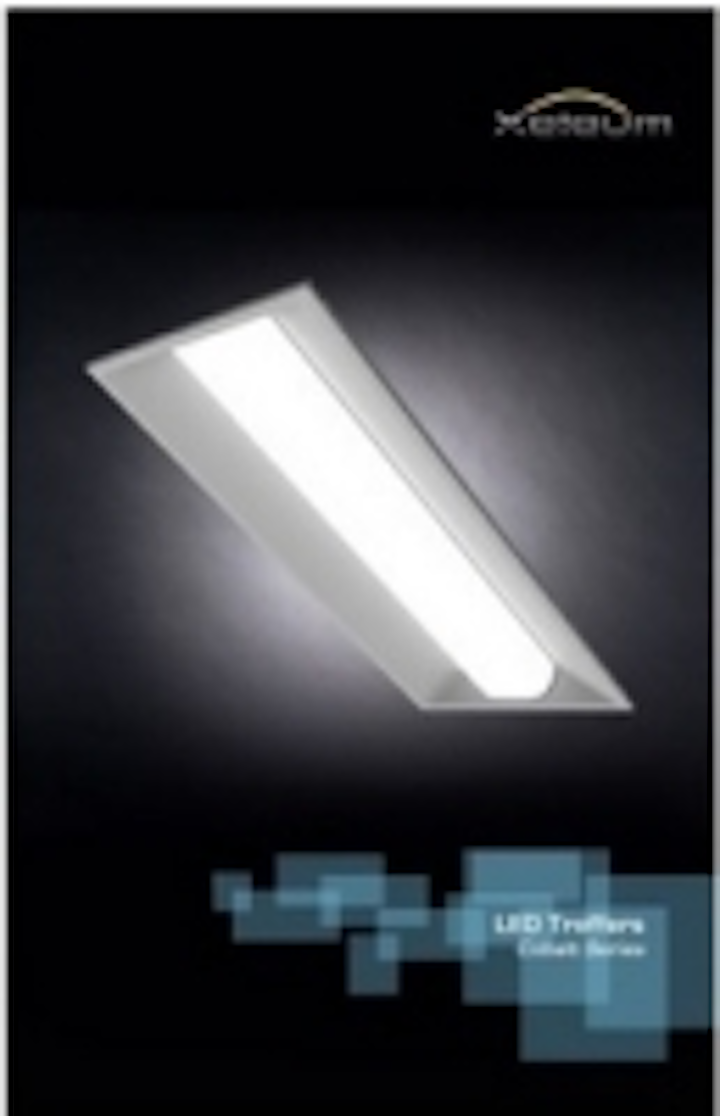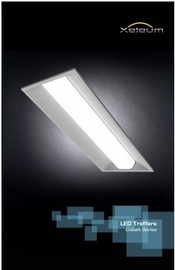 Date Announced: 11 Dec 2013
MOUNT KISCO, N.Y.--Xeleum Lighting announced the availability of its Cobalt Series high efficiency LED light fixtures. These fixtures provide more evenly distributed light and years of maintenance-free operation at less than half the energy cost of the fluorescent fixtures they are designed to replace. As with all Xeleum troffers, they meet the performance requirements the DesignLights Consortium (DLC) and are now included on the DLC Qualified Products List (QPL).
Mehrdad Ghalebi, President of Xeleum noted, "We've expanded our line of LED troffers in order to provide more options to our customers for improving the quality of their lighting and also to take full advantage of local utility rebates. Both our existing Titanium Series and our new Cobalt Series of LED troffers are available at color temperatures of 3,000° K, 3,500° K, 4,000° K and 5,000° K and at output levels ranging from 2174 Lumens to 4820 lumens.
The architecturally designed Cobalt Series luminaires, available as 2 ft x 2 ft and 2 ft x 4 ft fixtures, features a center basket design which compliments Xeleum's existing and highly successful Titanium Series of LED troffers. Superior photometric and thermal management engineering ensures the high-efficacy LM80 certified LEDs used in these fixtures will always run at the cool temperatures necessary to achieve their rated long life potential without the need to ever replace light elements.
Additional features include dimming and light harvesting options, drivers with higher power factors (> 0.9) and a variety of mounting options. Unlike fluorescents, LED lighting products contain no mercury or other toxic materials, no glass and turn-on instantly. With a low profile of only 1.8 inches, the Cobalt Series troffer will fit into even the tightest of spaces. The Xeleum Cobalt Series of LED troffers comply with all applicable requirements of UL 1598, UL 8750, Canadian CSA C22.2, LM79.
About Xeleum Lighting
For over 25 years, Xeleum has been designing and manufacturing lighting and other electronic products for distribution under numerous major national brands, as well as its own brand, through commercial, industrial and residential sales channels. It is an ISO 9001-2008 and ISO 13485 certified manufacturer with its world headquarters located in Mount Kisco, N.Y.
Contact
Xeleum Lighting, George Palmiero +1-914-773-6216
E-mail:info@xeleum.com
Web Site:www.xeleum.com