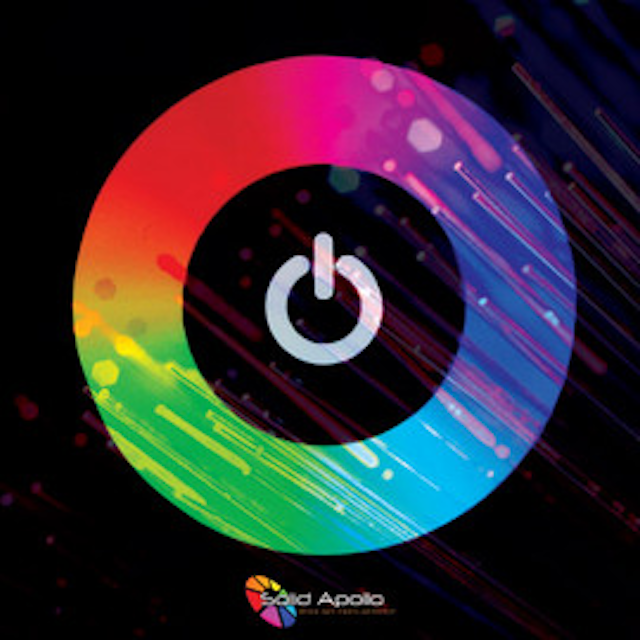 Date Announced: 23 Dec 2013
Previously trying to recess or mount LED controllers in the American market was very difficult and costly due to lack of LED controllers which fit in standard gang boxes. Now, users looking for sophisticated and recessed LED controllers have an easy to use, touch panel available to them with Solid Apollo's new line of GlassTouchTM In-Wall Controllers. The GlassTouchTM Series of controllers offers both color changing RGB LED control and single color LED control and is mountable inside any American Gang/Switch Box or can be recessed in a counter top, work bench, desk or other surface in an easy and safe way.
Solid Apollo has introduced two different types of controllers: a 255 level smooth LED dimmer and full color changing controller which users can use in retail displays for vivid, bight lighting or in the home for subtle moods and beautiful hues. Both controllers can be mounted in any wall or surface. GlassTouchTM LED controllers are available in White and Black polycarbonate, allowing users flexible color options in home and retail settings. Additionally, each GlassTouchTM Controller contains a memory function, meaning program settings and brightness levels will be remembered even if power is lost.
Manuel Barquin, President at Solid Apollo, stated; "The GlassTouchTM Controllers have created more places and ways than ever for more customers to take full control of their LED lights!"
For dimming, users can now have a sleek and elegant dimmer which gives you full lighting control and will fit inside any American Switch box, walls and more. These controllers offer intuitive dimming and precise brightness adjustment, meaning users can accurately dim their LED lights for specific lighting needs, or quickly adjust brightness with one touch on the sophisticated surface.
For RGB LED Lights, Solid Apollo offers its GlassTouchTM RGB Controller, which comes standard with 20 preloaded colors, 19 color-changing programs, brightness and speed control! Users can easily recall specific colors such as orange, ivory, teal or white for colorful displays, or set a mood with a fast or slow color changing program for setting a mood for home theaters, bedrooms, art displays, and more.
Another brand new feature that Solid Apollo has introduced with its GlassTouchTM Controller is Sound Indication. On other LED Controllers, there is no confirmation that a button has been pressed on a touch panel. Now, when a button is pressed on either GlassTouchTM Controller (Dimmer or RGB) a home or business owner can hear a light beep to know a slow moving program has started, or a subtle color change has occurred. This is perfect for retail environments, home lighting, and monitor backlighting, and setting moods in any room. This sound Indication can also be muted when the needs required via the power button.
The GlassTouchTM line of RGB Controllers and Dimmers by Solid Apollo LED are the perfect dimming solution for 12-24V led lights, and can be the centerpiece of kitchen, bedroom, office and retail lighting.
About SolidApollo.com: Solid Apollo is a cutting edge LED lighting company which designs, produces, and distributes a wide range of High Quality LED Lighting Products and lighting solutions to meet today's lighting demands.
Contact
Solid Apollo +1-425-582-7533
E-mail:customer_care@solidapollo.com
Web Site:www.solidapollo.com