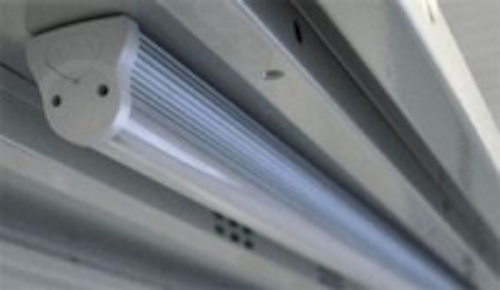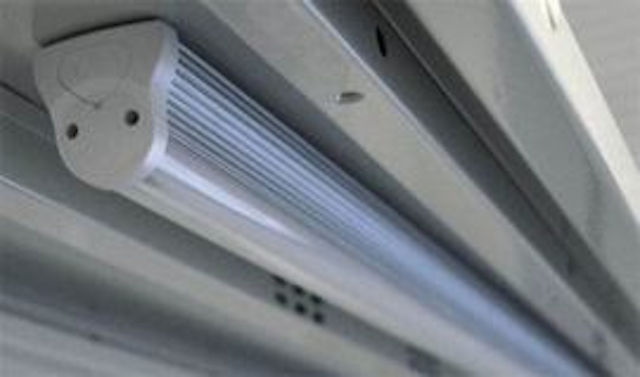 Date Announced: 21 Jun 2013
Fairfield CT. – American Sales Development LLC, (ASD) announces it new line of high performance LED Lighting units for under-shelf and workstation installations. Architects, designers, cabinet makers, exhibit and display manufacturers all find LED technology offers significant performance benefits compared to traditional incandescent and fluorescent lighting and even the newer energy saving lights. Among these are 90% less electricity usage, 133x greater life, 25 x less heat, higher brightness with no flickering and no toxic materials such as mercury, gasses or glass.
LEDs are solid-state lighting devices that utilize semiconductor material instead of a filament or neon gas. LED light is a tiny chip encapsulated in an epoxy resin enclosure, which makes LEDs far sturdier than traditional incandescent light bulbs or fluorescent tubes. LEDs do not use fragile components such as glass and filaments which means LEDs are able to withstand shock, vibration and extreme temperature. ASD LED lighting ranges from 9-30 watts, 810-2700 lumens and 600-6500 Kelvin. The units plug into a standard 110 outlets, have a side mounted on/off switch and require no transformer or ballast. The power cord can be attached on either end or in the middle. The lights can be daisy chained to connect up to 8 units or 32 feet of lighting with a single power source with a convenient dual connector. An extension connector to allows for up to 18 inches from one unit to the next. Standard fastener hardware is included for under shelf and workstation mounting. An optional Universal Workbench Adaptor Kit provides hardware to attach to many popular industrial work station types. The units come in 24", 36" and 48" lengths with either a single or double row of LEDs and/or standard or magnetic base configurations for portable mounting to metal surfaces. Prices range from $75.00 for the 24"single row, standard mount type to $213.00 for the 48" double row, magnetic base unit.
Established in 2006, American Sales Development LLC. (ASD) offers industry and consumers products to lift, move and control safely and ergonomically. ASD ergonomic products save time and money by reducing fatigue and injury in situations in which repetitive motions, heavy loads and static work positions exist. Whether you are responsible for your company's ergonomic and health and safety initiatives or considering a lean material flow process, fork-free environment for the workplace or just seeking out a better way to perform your job or hobby, ASD can assist.
Contact
American Sales Development LLC 203-292-3860
E-mail:info@americansalesdevelopment.net
Web Site:www.americansalesdevelopment.net