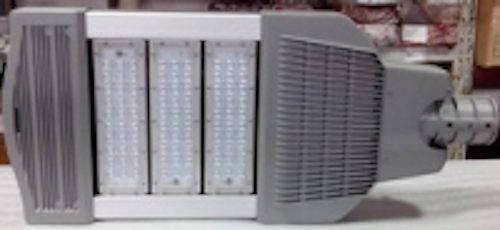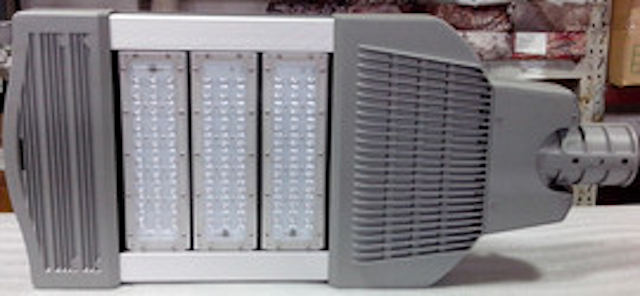 Date Announced: 24 Sep 2013
BLUEBOO has released a type of new high-power LED street light to replace traditional 250-400w HPS or MHL [metal halide]. BLUEBOO 120w LED street lights with original CREE XTE chips are equipped with many advantages of modular design, thermal design, DIY design, time control function, environmental protection, no pollution, less consumption, high efficiency, long lifespan and so on. These new 120w LED street lights are very suitable for energy-saving city lighting.
BLUEBOO time control energy-saving system decreases the brightness of original light by 50% beyond midnight, thus achieving the purpose of energy conservation, emission reduction and green environmental protection. Intelligent time control system helps to save energy and money, improve people's living standards, life quality and living environment, which meets the demands of social development and the requirements of energy conservation and brings incomparable social benefits and economic benefits.
Features:
1. Original CREE XTE chips with low cost and high brightness as light source by lifetime 50000 hours.
2. Super brightness, good light distribution and excellent color index.
3. Replacement of 250-400w HPS or MHL.
4. Installation height: 10-12m.
5. Easily repaired by yourselves.
6. Quality and stable wide voltage or low voltage driver.
7. High-class aluminum alloy shell and optical lens with high light transmittance ensure that lamps have enough heat conduction velocity and higher photosynthetic efficiency.
8. Strict waterproof dustproof structure ensures the quality of products.
Applications:
Road lighting, main roads, auxiliary roads, highways, streets, parks, gardens, courtyards, square lighting, open parking lots, etc.
About BLUEBOO
BLUEBOO LED street lights are in accordance with traditional advantage, then putting high technology and humanized idea together into LED lights. They can adjust the brightness of LED light under local condition to save energy and cost. With the advantage of low light depreciation, BLUEBOO LED light's brightness is far higher than that of the traditional light after being used several years.
BLUEBOO provides customers with comprehensive, one-stop and overall LED lighting solutions All BLUEBOO LED products are adopted CREE original lamp beads as light source with high quality and perfect design. BLUEBOO has passed LM80 authentication of USA energy star for all LED products and finished products. In addition, BLUEBOO products passed authentication such as CE, ROHS, EMC, which ensure customers to purchase BLUEBOO products with no worry.
Contact
Blueboo sales
E-mail:sales@blueboolighting.com
Web Site:www.blueboolighting.com