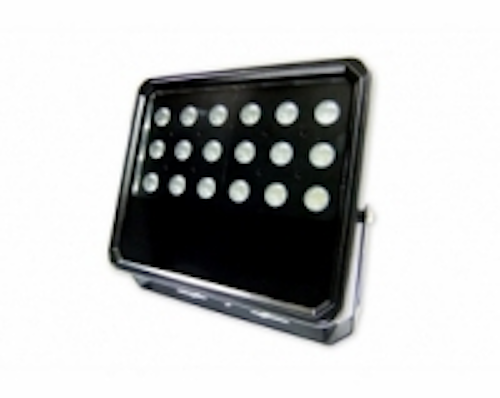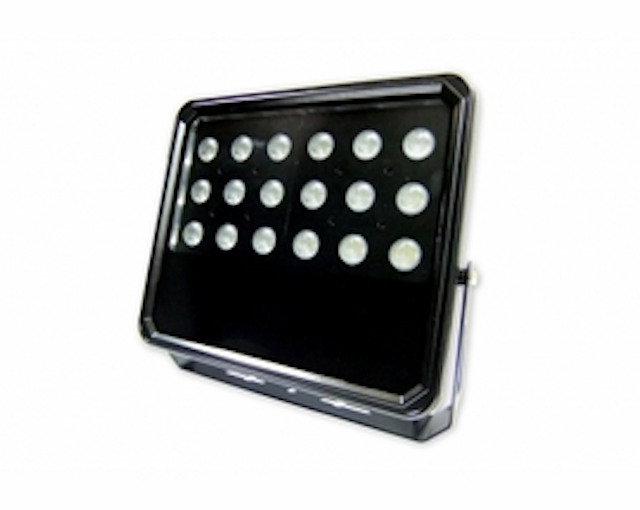 Date Announced: 26 Sep 2013
LF series is a LED flood light designed for the long-distance lighting for the outdoor billboard light, parking lot and architectural building in color temperatures of 3000K, 4000K and 5700K. IP67rated for outdoor use, LF series is an ideal lighting fixture with die-cast, extruded-aluminum housing to meet the demand for a waterproof environment. It is the best choice of high efficiency and performance as well as energy-saving at a reasonable price.
Product features
- High efficiency light output design, system efficacy >80 lm/w(4000K/5700K), >68lm/w (3000K)
- Flexible optical design provides symmetric 15°, 25°, 55°, 20°x40°, and asymmetric 50°x70°, beam angle to specific applications
- Convenient to use: Built-in AC/DC power supply; an extra LED power supply is not necessary
- Universal power input range of 100–277 VAC, allowing consistent installation in any location around the world
- Low profile modular design and die-cast, extruded-aluminum housing
- Surge protection up to 10KV to reduce the replacement and maintenance cost
- IP 67 rated, freely applied in outdoor and demand waterproof lighting
About ARC SSL
ARC Solid-State Lighting was founded in Jan, 2007 in Taipei, Taiwan. We focus on the LED lighting controller and opto-electronic design and development to provide appropriate solutions for LED Lighting applications. Among the wide range of opto-electronic devices, ARC SSL chooses LED lighting applications as the axis for technology development and explores the advanced software and control system technology to outperform the advantages of LED lighting devices.
Contact
ARC Solid-State Lighting Joyce Chen +886-8227-8217 #613
E-mail:joycechen@arclight.com.tw
Web Site:www.arclight.com.tw