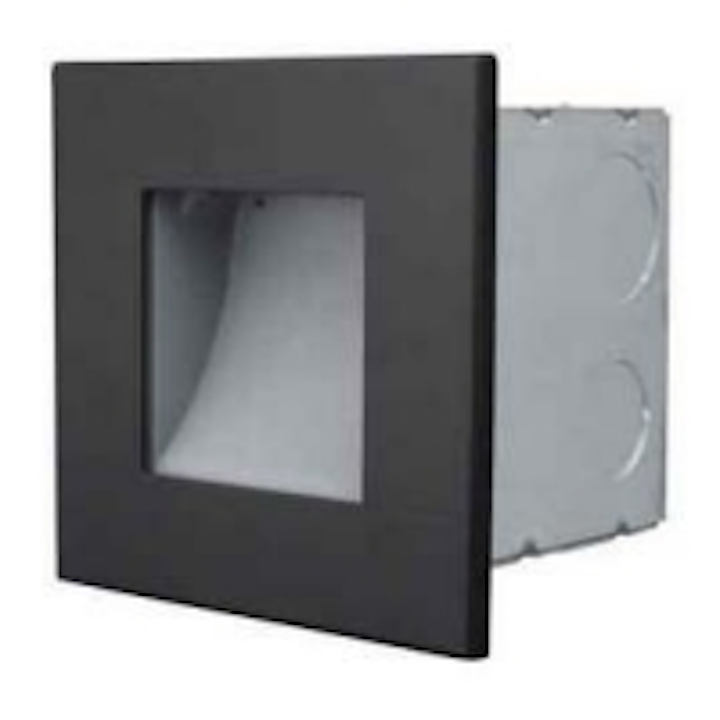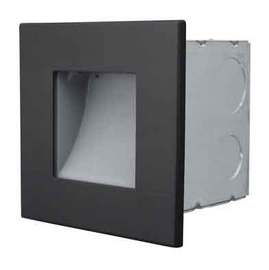 Date Announced: 05 Nov 2013
An aesthetically pleasing, easy to install line voltage LED Wall Light
Tivoli's Vetrinella™ is an architectural line voltage LED wall light ideal for low level interior or exterior pathway illumination. This energy efficient wall light consumes only 6.5W per unit with 163 lumens. Specifically designed for ease of installation, the Vetrinella™ fits in a standard, 2-gang, deep well junction box and is quickly mounted with a simple two-screw assembly. This ADA compliant recessed wall light measures a compact 6 ½" x 6 ½" square and features an integral driver and field serviceable and replaceable LED boards for a maintenance-free pathway, auditorium or step lighting solution.
The Vetrinella™ utilizes energy efficient SMD LEDs with 50,000 hour life in a choice of Warm White (3,000K) and Neutral White (3,500K & 4,000K). Available with smooth full range dimming to 0% and a choice of Silver, Black and White architectural finishes, the Vetrinella™ provides an energy efficient, line voltage solution for new and retrofit construction.
Vetrinella™ Product Features:
- Runs directly off 120VAC line voltage, 277VAC available
- Consumes only 6.5W per unit with 163 Lumens
- Suitable for both new and renovation interior / exterior installations
- Field serviceable and replaceable LED boards
- Integral driver
- Mounts into wall with 4"x4" double gang, deep well junction box with a two-screw assembly
- Measures 6 1/2"x 6 1/2"
- ADA compliant
- Meets NFPA guidelines for aisle/step marking (Mounted 12" to 18" above floor)
- ETL wet/dry listed for indoor or outdoor applications
- Smooth full range dimming to 0% available
ABOUT TIVOLI
Tivoli is the original innovator in LED based linear lighting products, with over 45+ years of experience in low voltage and LED based linear lighting products.
When Color Matters --Tivoli is the choice.
Uniquely focused on 'the right light' – color temperature and output for low ambient cove and niche applications.
Most other commercial manufacturers in the US are focused on higher output LED illumination. Tivoli is focused on low wattage, highly energy efficient, linear LED fixtures for accent cove and niche lighting applications. We specialize in small source applications that create the sparkle to delineate a project.
Using our expertise with color mixing LEDs for theater lighting we have created incandescent color equivalents and even improvement to incandescent using led color mixes.
As the market leader in emerging LED linear lighting, we offer a complete line of architectural, signage and auditorium linear LED based lighting products. Our products are flexible, adaptable energy-saving LED-based linear lighting products for broad architectural / commercial applications, both indoors and out. Tivoli's architecturally significant designs have been providing visible delineation or concealed illumination effects for over forty years.
Lighting is our business, color is our concern.
Contact
Tivoli Lighting
E-mail:press@cfwevents.com
Web Site:www.tivolilighting.com