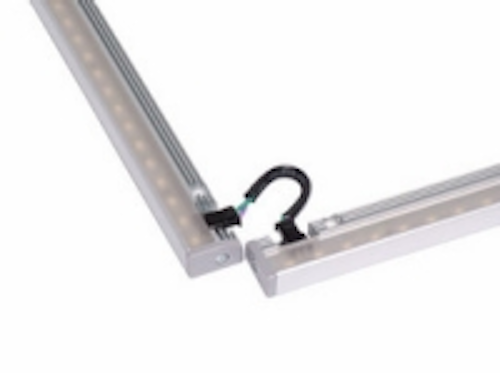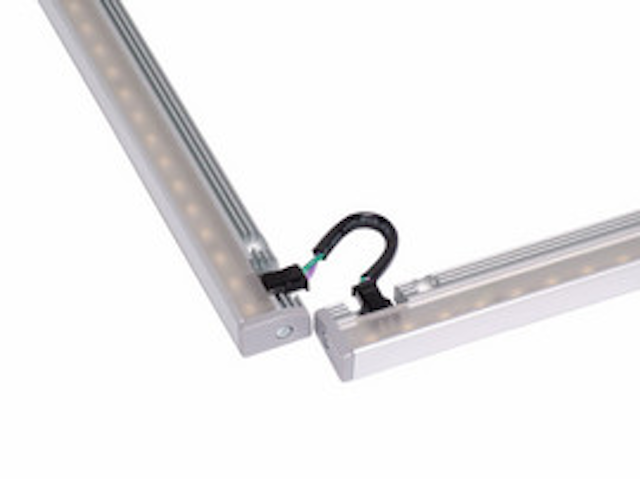 Date Announced: 15 Nov 2013
Designed for cove and under-shelf lighting, the new Covelux LED from Luxonic Lighting represents the highest quality in LED interior lighting. The highly efficient LED luminaires are slim and discreet, providing users and specifiers with direct or indirect lighting that enhances the aesthetic of any interior space.
The elegant luminaires can be used for recesses, ledges, valences and under-shelf or cabinet lighting. Particularly suitable for use within retail, Covelux LED from Luxonic adds style and give a contemporary feel to office spaces, leisure facilities and luxury hotel complexes.
The luminaires, which use Cree LEDs achieve the high performance of 80 lumens per Watt. This high efficiency is combined with the control option of a DALI dimming interface. Covelux LED can therefore be adjusted to the specification of the user and can meet the requirements of individual applications. At just 12 mm high and 23 mm wide, Luxonic's Covelux LED luminaires are unobtrusive and are designed to give subtle yet powerful effect. Available at 5700 K, 4000 K, 3000 K, and 2700 K, these luminaires give specifiers a variety of options; from a modern yet visually comfortable quality of light for users, to a warmer white colour temperature, particularly effective in creating mood, or as atmospheric lighting.
The high efficiency of the Luxonic luminaires is coupled with precise and quality manufacturing. Covelux LED, like all Luxonic products, is designed and engineered according to the company's sustainable approach 'Eco-Design', which allows users and specifiers to make dramatic energy and CO2 reductions. Luxonic Lighting is at the forefront of lighting design and manufactures products carefully devised to have minimal environmental and social impact. The company provides the highest quality in LED lighting, and offers tailored and adaptable lighting systems across the retail, leisure, office and education markets.
CAPTION FOR IMAGES:
Covelux LED from Luxonic adds style and gives a contemporary feel to retail and office spaces, leisure facilities and luxury hotel complexes.
Contact
Luxonic Lighting +44-01256-363090
E-mail:info@luxonic.co.uk
Web Site:www.luxonic.co.uk