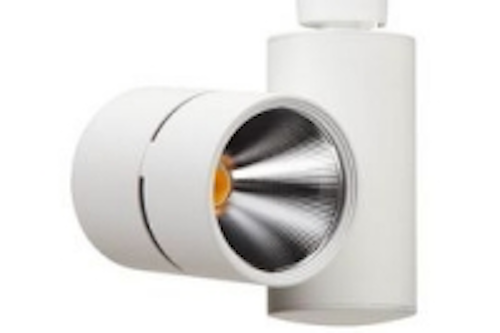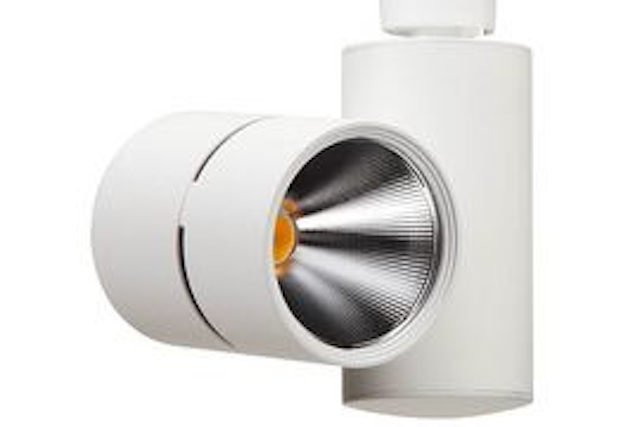 Date Announced: 07 Nov 2013
(ANAHEIM, CA) -- Intense Lighting, a leading manufacturer of award-winning LED specification grade lighting solutions is pleased to announce that the ICL-MBW2 Pluris Multiple and the OB1-ORBIS LED Track Luminaire are included in the Illuminating Engineering Society's (IES) 2013 Progress Report. The Progress Report documents significant global developments and achievements in the lighting industry as well as in the areas of art and lighting technology. It features new products, applications and design tools that are significant enough to share with its entire membership, which represents more than 10,000 lighting engineers worldwide.
According to Committee Chairperson Mark Benguerel, there were 225 total submittals this year. A team of 34 dedicated committee members diligently vetted each product by reviewing photometric reports and extensive technical documentation before making its final recommendations. In the end, 143 products were selected for inclusion in the annual Progress REport. Out of those 143, 118 were luminaires and just about half of those are now being recognized, including the ICL-MBW2 and the ORBIS LED from Intense Lighting.
"We are extremely honored to be selected by the IES for our contributions this year to the lighting industry," says Kenny Eidsvold, company president. "Both the ICL-MBW2 and the ORBIS LED track luminaire truly represent the very best of our product design in terms of efficacy, performance and versatility."
The ICL-MBWS is a feature-enriched, recessed flood luminaire. With a fully retractable head that allows up to 60 degree vertical tilt, the ICL-MB W2 delivers on performance and versatility. Designed for flood or wall wash lighting, the ICL-MBW2 offers multiple CCT and CRI options. It also features 3 Step MacAdam (3 SDMC) color point uniformity and a minimum of 50,000 operating hours. The ICL-MBW2 is covered by the company's 10-year LED Warranty.
Intense Lighting's OB1-ORBIS LED Track Luminaire is an expansion of the company's award-winning MB track line but offers a cleaner, more sophisticate design aesthetic. It is a highly efficient luminaire featuring 68 lumens per watt (LPW). With its excellent beam control utilizing high performance precision optics, combined with a miniature package, the ORBIS LED is an excellent alternative to a 75W, MR16 or 20W ceramic metal halide. Other features include multiple CRI and CCT options, 3 Step MacAdam (3SDMC) binning and active thermal management that includes a quiet and reliable operation noise rating below 22dBA. Like the ICL-MBW2, the OB1-ORBIS also comes with the Intense Lighting 10-Year LED Warranty.
Visit all the new www.intenselighting.com to learn more about these innovative products. For more information about the 2013 IES Progress Report, visit ww.ies.org.
About Intense Lighting
Intense Lighting, Inc. is widely recognized as a solutions-based manufacturer of award-winning, sustainable lighting products. Innovative and energy efficient, our luminaires offer a wide variety of specification grade lighting solutions for the commercial, hospitality, supermarket, retail and residential markets. Customers can select from several broad-based product lines of LED downlights, tracklights, and recessed multiples. In addition to interior lighting, Intense Lighting offers a complete product line of outdoor luminaries including bollards, landscape, step lights, wall cylinders, wall sconces, in-ground luminaries and our popular V-Rail, an LED illuminated rail system.
Established in 2001 and headquartered in Anaheim, CA, Intense Lighting has quickly become an industry leader by continuing to deliver quality products with the shortest lead times in the industry and providing outstanding customer service. Today, with a growing team of product engineers, Intense Lighting is on the cutting-edge of research and development in LED lighting solutions backed by the company's impressive 10-year product warranty.
Intense Lighting's affiliations include memberships in the Illuminating Engineering Society North America (IESNA), U.S. Green Building Council (USGBC), Designers Lighting Forum (DLF), and the Association of Retail Environments (ARE). In addition to partnerships with Energy Star and Lighting Facts (DOE), we are an approved educational provider for the American Institute of Architects (AIA) and Green Building Certification Institute (GBCI).
Contact
Intense Lighting +1-800-961-5321
E-mail:info@intenselighting.com
Web Site:www.intenselighting.com