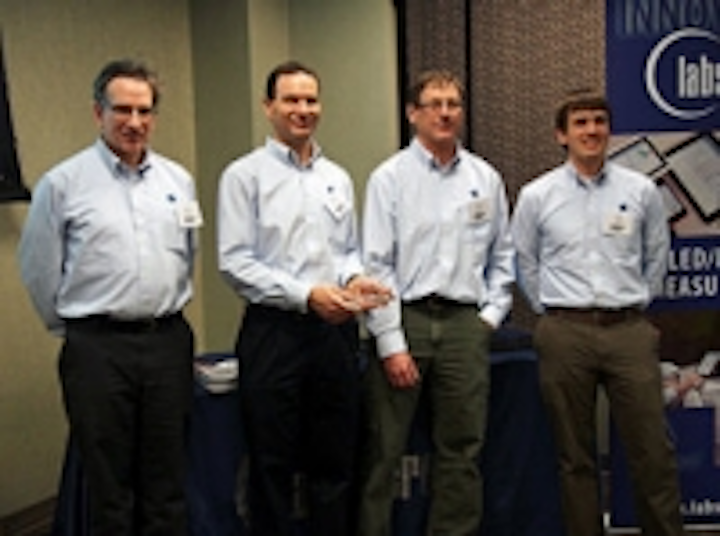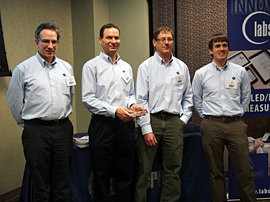 Date Announced: 18 Nov 2013
Labsphere a Finalist for New Hampshire High Tech Council Product of the Year
North Sutton, NH – The New Hampshire High Technology Council honored Labsphere, Inc., as a finalist for its 2013 Product of the Year award for the company's Integral® Light Measurement Software. Labsphere staff received recognition by Gov. Maggie Hassan at the council's ceremony Nov. 12.
Labsphere's Integral Light Measurement Software met the judging criteria for high-tech products showing exemplary performance, functionality, uniqueness, and ability to fulfill unmet market needs. The High Tech Council's panel of professionals experienced in the development and commercialization of high-tech products has presented the award since 2006 to the product that best meets this criteria.
Integral is the photonics industry's first software platform to run on HTML5-enabled browsers, allowing users to manage their light testing facilities from anywhere in the world and in multiple languages. Integral's speed in performing lighting product measurements, coupled with robust database and reporting capabilities, has quickly allowed the product to gain global acceptance as a new standard in the LED and light measurement industry.
Three other finalists were considered for the award. Labsphere was a semi-finalist for this award in 2011 with its UV-2000S Sunscreen Analyzer. For more information on Labsphere, visit Labsphere.com.
Company Profile:
Labsphere, a Halma company based in North Sutton, New Hampshire, is a leading international designer and manufacturer of precision radiometric and photometric test and measurement products. Labsphere specializes in the design and manufacture of high-end light measurement solutions for the LED/SSL lighting industry, uniform sources for remote sensing and imager calibration, optical coatings and materials and instrumentation and reflectance standards for spectroscopy applications.
Contact
Labsphere Inc. +1-603-927-4266
E-mail:labsphere@labsphere.com
Web Site:www.labsphere.com