Noribachi announces one-year anniversary in Los Angeles; Posts record profits
Jan 10th, 2013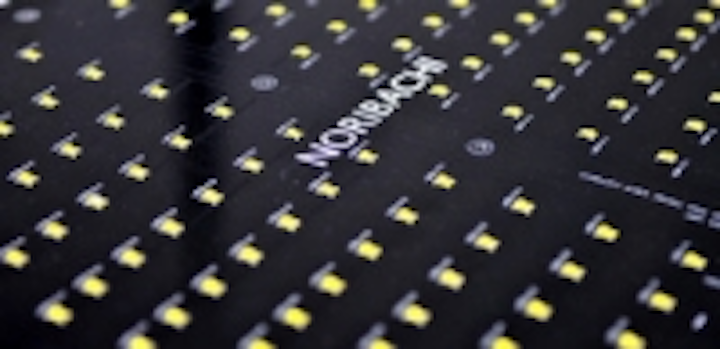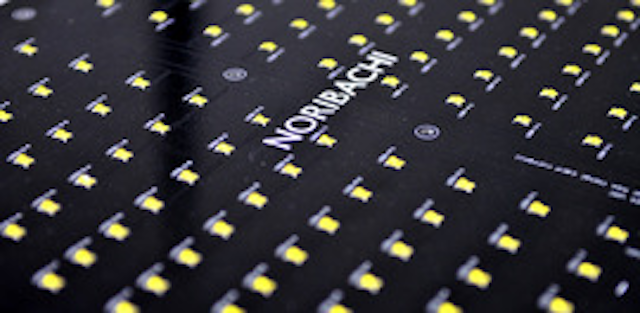 Date Announced: 10 Jan 2013
Noribachi, a premier US based LED lighting and engineering firm, announces vigorous quarter-to-quarter growth and posts record profits one year after opening their Los Angeles headquarters.
Driving Noribachi's success is the company's innovative modular approach to engineering LED solutions. Noribachi has revolutionized the purchase of lighting, implementing a customized ordering system that allows clients to design optimum lighting for any application. Noribachi's dedicated team of engineers are centrally involved with
every order to assist customers with understanding the breadth of illumination control available.
Over the course of the past year Noribachi has also developed new LED lightboards that streamline the production of their largest LED light engines. Their new 140 LED board has been specifically designed as a direct replacement for 400-1000W metal halide bulbs and is especially compatible with the company's exclusive and popular HIGHBAY.M LED fixture.
Complementing the company's expanded range of LED lightboards and contributing to their modular manufacturing approach is a diversified power supply portfolio coupled with additional in-house engineering developments. Constantly sourcing market leading power supplies has allowed Noribachi to maximize efficiency in their lights, while a new system implemented in the Noribachi manufacturing process ensures power supply redundancy for back-up illumination.
The company's developments in thermally managing the characteristics of over twelve unique power supplies in combination with hundreds of LED options have allowed Noribachi to contribute a substantial listing to the Design Lights Consortium's Qualified Product List. With over five hundred lights in multiple drive currents that qualify for utility rebates across the nation, Noribachi is one of the DLC's top five manufacturers.
Noribachi would like to thank their growing list of satisfied customers for their business and support. Noribachi has currently completed over one thousand installations for more than five hundred total customers, including Fortune 500 companies, top government agencies, and market leading businesses.
Noribachi's continued success and emphasis on tailor-made product is helping the company re-shape the way consumers approach lighting. "We are encouraging people to be less complacent with their lighting options. In the past people have been hesitant to engage the options inherent in LED lighting because those options simply didn't exist in
older types of lights. Noribachi is helping customers to realize the incredible variability of illumination in general, and we are seeing clients get very excited about creating a lighting system that will do exactly what they want, when they want, and on top of that reduce their energy consumption," says Esther Santos, VP of Sales at Noribachi.
ABOUT NORIBACHI:
Noribachi is a premier US-based LED lighting engineering firm. Noribachi is dedicated to principles of efficient use of energy through LEDs, solar power, and sophisticated control systems.
Noribachi embraces the idea of artisan manufacturing with products crafted of premium components and hand assembled in Noribachi's Los Angeles, CA manufacturing headquarters. Noribachi marries traditional insistance on quality with the lighting technology of the future in designs that emphasize engineering rigor and attention to minute details.
Noribachi's modular light engines provide scalable solutions to convert any existing luminaire to LED, via either retrofit or new fixture integration. Noribachi's industry leading technology incorporates the highest quality, highest lumen LEDs with custom designed lightboards, drivers and heat sinks for exceptional performance.
Independently tested by Intertek and fully certified, Noribachi's LED products have passed the most demanding test of all: customer satisfaction. With over 8,000 completed projects – including world class hotels and luxury automobile dealerships – representing a diverse variety of markets across the US and internationally, Noribachi drives the lighting industry forward, defining trends with passionate devotion to integrity, quality, and design.
Noribachi is a privately held company with offices in Los Angeles, CA and Albuquerque, NM. For more information please visit noribachi.com.
Contact
Jeremy Martin
E-mail:jeremy@noribachi.com
Web Site:noribachi.com