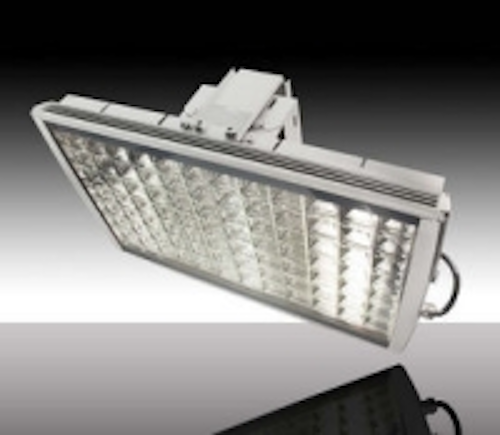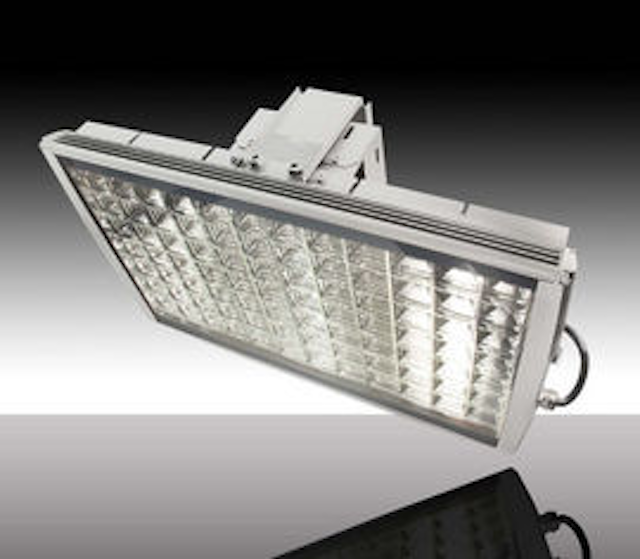 Date Announced: 09 Aug 2013
West Caldwell, New Jersey – Designed as a high-performance indoor lighting solution for commercial and industrial applications, MaxLite® has introduced the BayMAX™ LED Pendant High Bay Fixtures in 130-, 160- and 200-watt models to replace up to 400-watt metal halide high bay fixtures. The global manufacturer and marketer of energy efficient lighting provides these new BayMAX LED Pendants for commercial buildings, factories, warehouses, gymnasiums, auditoriums, churches and other types of facilities that require high mounting heights of 15 to 40 feet.
"Our new BayMAX LED Pendants deliver a superior high bay lighting alternative over traditional HID fixtures," said MaxLite's vice president of product marketing and engineering Pat Treadway. "The fixtures provide energy savings and low maintenance that accelerate the return on investment."
IP65-rated for wet locations, MaxLite's newest LED high bay fixtures are offered as universal voltage (120- to 277-VAC). Discreet high performance reflectors enable high outputs approaching 16,000 lumens on the highest wattage model.
The advanced optic reflectors ensure uniform horizontal distribution, while superior vertical light output reduces glare. Dimming drivers enable adjustable light levels, using third party sensors, to maximize energy savings while providing precise light levels for various tasks.
High efficacy LED boards with a matched heat sink render exceptional thermal management to create optimal LED performance for HID retrofit projects. With dacrotized coatings that resist corrosion, the die cast aluminum housing ensures durability, patented thermal heat sink capabilities, and efficient cooling. The fixtures feature a dual down-rod mounting approach for increased stability.
The pendants are offered in gray and white finishes.
To view the product data sheet, follow http://www.maxlite.com/products/baymax-led-pendant-high-bays.
About MaxLite
MaxLite has been committed to providing energy-efficient lighting products for the last 20 years, and was one of the first movers into LED technology in the industry. An ENERGY STAR® Partner of the Year, MaxLite established the MaxLED® brand, an extensive line of indoor and outdoor lighting fixtures featuring the latest state-of-the-art LED technology. Through MaxLite's innovative research and development capabilities in its California office and product assembly center in New Jersey, MaxLite continues to be at the forefront of energy-efficient technologies.
Contact
MaxLite 800-555-5629
E-mail:info@maxlite.com
Web Site:www.maxlite.com