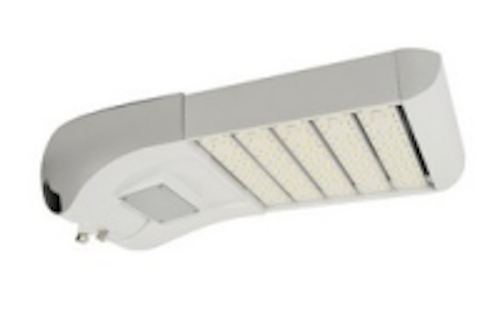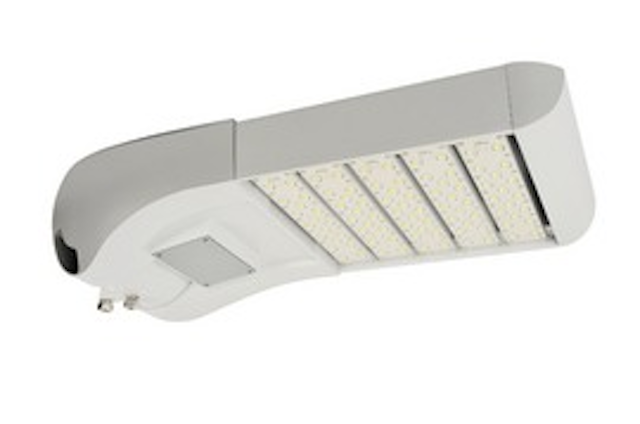 Date Announced: 02 Aug 2013
Ambergreat Electronics has successfully passed the CSA testing and received the CSA C/US Mark for all series LED streetlights; some models of LED streetlights received an LM79 Testing report.
Smart technology features:
- Top of the line, American made, Cree LED chips
- Programmed lenses for type I-V light distribution
- UL rated Philips driver(s) in IP66 separate compartment to isolate heat (no ballasts required)
- UL rated programmable dimmer to reduce brightness and conserve power
- Radar motion sensor to increase brightness when dimming is active
- Side view photocell sheltered from direct sun for on/off
- Die cast waterproof IP-66 aluminum alloy casing
- 130° adjustable arm to throw horizontal light
- Passive heat dissipation system. No fans to malfunction
- Power factor of 0.95
- Five year warranty standard
- Compatible with RF lighting control systems
- 60,000 hour life equals over 13 years at 12 hours per day without
dimming
- 120-277V or 277-480V
- German WAGO wire connectors
- Color rendering index (CRI) >75 (older, "traditional" style lot lights are <60)
- Environmentally friendly dark sky compliant
Product details:
Brand: Ambergreat Aries Series streetlights
Item No.: New module(AG-L series)
Wattage: 30W~300W
Fixture light effect: 120 lm/W
Light distribution: Type I&II&III&IV&V
CRI: 75
IP rated: IP66
Connector: WAGO
SPD: 10KV
Casing material: Die-cast aluminum
Warranty: 5 years
Control system: DALI/0-10V/motion sensor/photocell
Maintenance: Excellent
With operating margins under pressure, companies are looking for ways to save energy. LED products like Ambergreat Aries Series LED streetlights are a perfect solution. Designed for main streets and walkways, these ultra-efficient retrofit fixtures offer outstanding light quality, effective thermal management, and a very long lifespan. Reduced maintenance, replacement, and energy costs means a short payback period, making Ambergreat LED streetlights a shining example of how businesses can save money by opting for green products. The optical concept also improves the spacing-to- height ratio. Light output can easily be adjusted and there is a choice of more than three different beams. Slim and pre-cabled, the Ambergreat Aries canopy light is easy to install and also retrofits into existing installations, while its robust pure anodized housing, reliable LED sources, and Philips driver mean zero maintenance.
Please feel free to contact us now!
Contact
Bran, Ambergreat +86-592-5973 974
E-mail:bran@ambergreat.com
Web Site:www.ambergreat.com