Green Creative annouces 7W LED MR16 for 50W halogen retrofits
Mar 21st, 2013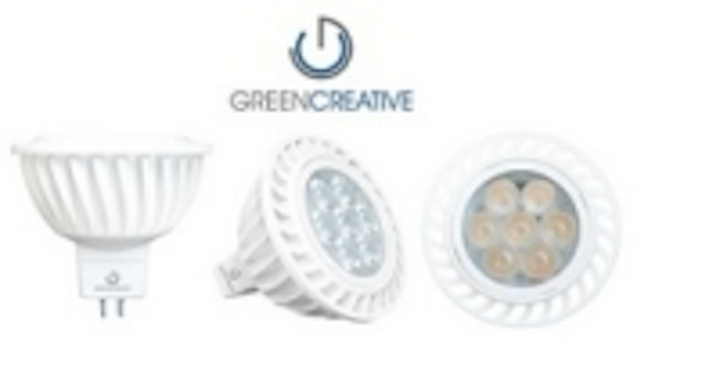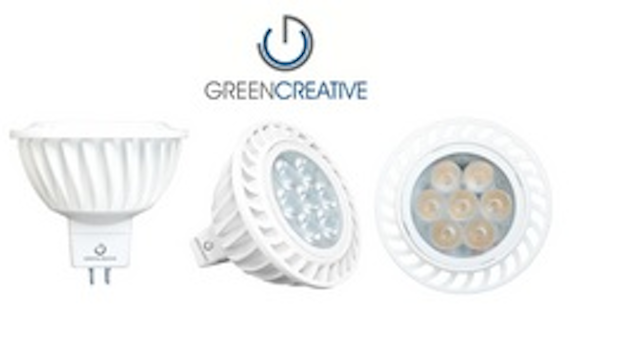 Date Announced: 21 Mar 2013
BURLINGAME, CA - GREEN CREATIVE LLC, the Commercial grade LED lighting manufacturer proudly announces the availability of its new TITANIUM MR16 7W HO (High Output) directional lamp.
This 7W lamp replaces 50W halogens used in various down lighting and track lighting applications. The improved compact design matches halogens on a 1:1 ratio for a perfect fit with existing or new lighting projects.
GREEN CREATIVE'S MR16 7W HO lamp boasts an industry leading efficacy of 75 LPW (Lumen Per Watt) and produces 525 lumens in a warm white color at 3000k. The lamp also comes in warm white and natural white colors at 2700K and 4000K respectively, and all lamps are available in flood and narrow flood beam angles. The product is optimized to replicate the lighting effect of halogens used for directional lighting, yet does so in a cost and energy efficient manner.
The MR16 7W HO dimmable lamp is currently waiting to join the growing list of other GREEN CREATIVE ENERGY STAR qualified products.
The product is available through GREEN CREATIVE distributors. This long awaited lamp has received a strong reception from our partners as they finally have a complete answer for their 50W retrofit needs. This product started shipping a few weeks ago from our west coast location and also from our new east coast distribution center. For more information on where to purchase the products near you or how to become a distributor, please contact us at: sales@gc-lilghting.com or (866) 774-5433.
Detailed information and data sheet about this new product available at: http://www.gc-lighting.com/products/mr16-12v-7w-ho-dimmable/
About GREEN CREATIVE LLC
GREEN CREATIVE is a major solid state lighting development; sourcing and manufacturing company specialized in providing high quality LED lighting products. The company is committed to provide only relevant high performance products that have been rigorously engineered, manufactured and tested for the demanding commercial market. More information about GREEN CREATIVE is available at http://www.gc-lighting.com
Contact
GREEN CREATIVE LLC 533 Airport Blvd., Suite 212 Burlingame, CA 94010 Tel / Fax: +1 (866) 774-5433
E-mail:info@gc-lighting.com
Web Site:www.gc-lighting.com