EKTA Vision to showcase new tech at Prolight + Sound exhibition
Mar 20th, 2013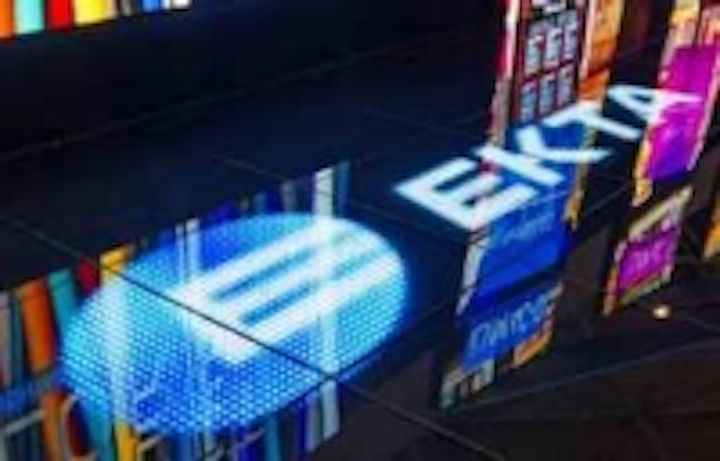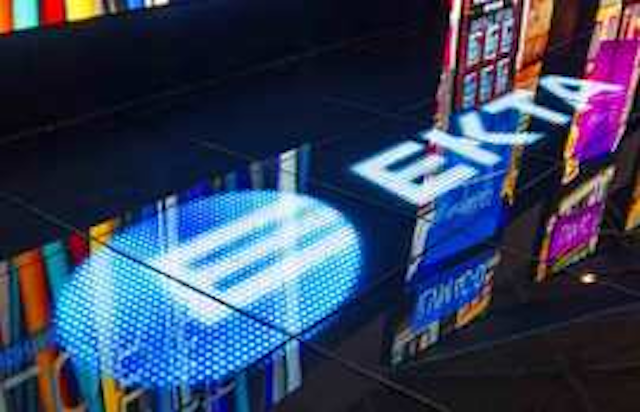 Date Announced: 20 Mar 2013
The latest in cutting-edge video display and control technology from EKTA will be showcased at this year's Prolight + Sound exhibition by the Ukrainian manufacturer's German partner, EKTA Vision GmbH, which is responsible for sales and rental of EKTA products in the country.
Exhibiting at Prolight + Sound which is being held at Messe Frankfurt on 10-13 April, EKTA Vision will be promoting a number of recently launched EKTA products, including:
• LED hi-end large display screen model iLVM 1.9C-E
• LED-Wall Indoor series iLVM 4C-Q
• LED-Wall Outdoor series LVM 6C-Q
• LED interactive WOWfloor LVF 24C
• ERMACPlus/SPU 006 multi-function video control unit
EKTA's hi-end screen model iLVM 1.9C-E has a maximum brightness of 2000 NIT combined with a minimum pixel pitch. This screen has been designed for use in control rooms, flight-control centres, conference facilities and other indoor applications demanding high-resolution imagery and high density of information, where reliability is of critical importance.
EKTA's iLVM 4C-Q professional series LED-Wall Indoor screen has a minimum viewing distance of just 2.5 m, so the pixelation effect is minimal. As a result, these EKTA LED screens have a similar image resolution to other display technologies but far exceed them in terms of brightness and contrast. The iLVM 4C-Q series provides the perfect rental solution for any public event that requires exceptional close-up image quality.
The new LVM 6C-Q LED screen has a minimum viewing distance of just 5 metres, opening up new opportunities in outdoor advertising media where an elegant solution is required and the screen is close to passers-by. Screens of practically any size and shape can be assembled due to the lightweight and compact modules measuring 0.387m x 0.387m x 0.09m and weighing only 5.4 kg. The LVM 6C-Q uses 4x4.5 mm SMD LEDs from Nichia, the world's leading LED manufacturer.
High (99.5%) uniformity of video field is achieved with the help of EKTA's uniformity calibration system, Uniformity2. All LVM 6C-Q video screens can be used with the 18-bit processing signal controller, which enables the display of up to 18,000 billion colours. This model is fully protected to IP65 standards and is also equipped with automatic brightness adjustment.
Ensuring a completely unique experience, EKTA's new generation LED video WOWfloor, LVF 24C, features a real pixel pitch of 24mm and a special coating that enables infinite visual effects to be displayed. The WOWfloor's unique interactivity is achieved thanks to the use of in-built light detectors and infrared sensors. These identify objects moving on the surface, allowing them to influence the imagery displayed on the floor and creating a completely unique experience. The floor is assembled from square LED modules of 0.773m, each weighing 32 kg. Each module is shockproof triplex laminate with a gloss black surface and is IP55 rated, making it ideal for both indoor and outdoor applications.
For the latest in control system flexibility for LED video display screens and other video equipment, EKTA's unique design ERMACPlus three-level architecture has revolutionised video processing technology for large-scale LED displays and visualisation equipment.
Combining six different products into a single state-of-the-art solution, the versatile design of ERMACPlus supports all current EKTA screen models, including LED Wall Outdoor and Indoor, Easy-LED Outdoor and Indoor plus WOWFloor product lines. Incorporated into the ERMACPlus unit, the new sPU-006 processor provides the ultimate solution for controlling EKTA's cutting edge screens – iLVM 4C-Qs (pp=4,0 mm, 18 bit processing, 120Hz), LVM 6C-Q (pp=6,9 mm, 18 bit processing, 120Hz, outdoor) and iLVM 1.9C-E (pp=1.9mm, 16 bit processing, 60Hz) as well as supporting complex video equipment.
Offering the ability to create an LED video wall of any size and shape as a fixed installation or mobile, whilst retaining super-sharp image quality, EKTA's latest LED display screens and video control equipment provide the global audio-visual market with an elegant and high performance solution for all display requirements, indoor and outdoor.
Oleg Bogomolov, EKTA's General Sales Manager, said:
"EKTA prides itself on being at the forefront of LED display and video control technology and we are continually developing ways of improving the visual experience, as well as operational and environmental benefits. Our latest screens for 2013 have been designed in accordance with customer demand and we are pleased to be represented by our German partner, EKTA Vision at Prolight + Sound."
EKTA Vision GmbH is exhibiting at Location 9.0 stand D05
Contact
For further information on EKTA products, please contact Oleg Bogomolov, General Sales Manager via the EKTA website.
E-mail:office@ekta-led.com
Web Site:www.ekta-led.com