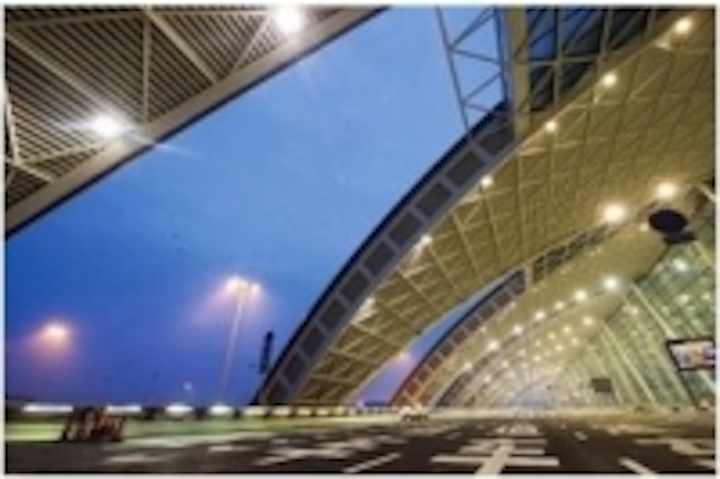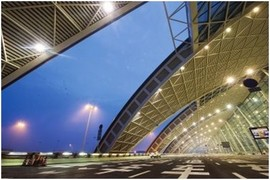 Date Announced: 28 Mar 2013
Chengdu Shuangliu International Airport terminal T2 was expanded in 2009, completed in April 2012, and commenced in July 28th of the same year. As the China's first airport project using LED for entire illumination, Jiuzhou Greeble fully participate in it's lighting design, LED luminaires R&D, manufacturing, installation and debugging.
At the beginning of the Chengdu airport project, it was made clear it's terminal's interior lighting will use LED lighting to reduce the cost of electricity in the airport operatiing cost. Jiuzhou Greeble was appointed as the luminaires and solution provider. All the design is focus on improveing the lighting performance, include driver design, LED sources selection & layout, diffuser thickness adoption. Ultimately one downlights efficiency reach 85.26lm/W according to the 3rd party test report, which exceed the requirement of the airport 65lm/W more than 30%.
Comfort visual feeling depends on the perfect overall lighting design & excellent luminaires. During the lighting solution formulating, Jizuhou Greeble arranged the detail simulation analysis by software for luminaires layout, type, luminous flux, distribution, and providing the unique solution for different section include lobby, security area, corridor, maternal and child lounge, bath room etc.
Contact
tjmar@jiuzhou.com.cn sweetdemi1221@126.com
E-mail:tjmar@jiuzhou.com.cn