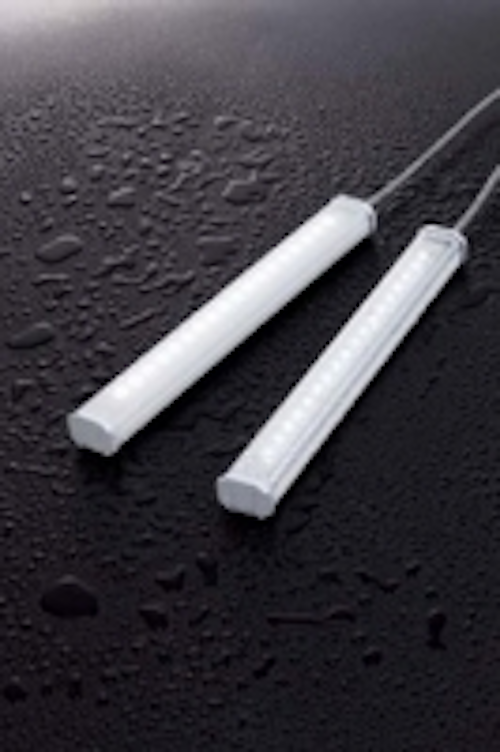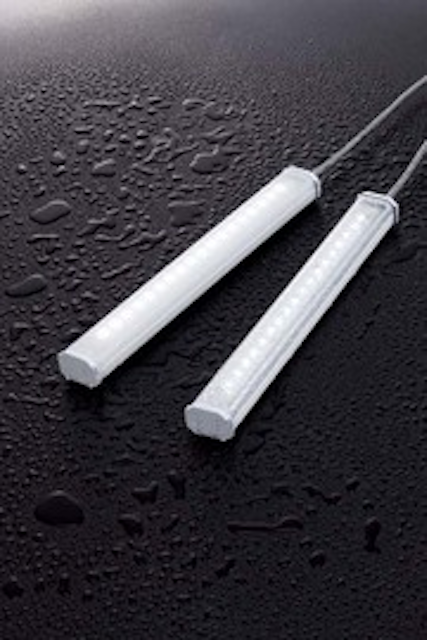 Date Announced: 22 Mar 2013
Offered in multiple lengths and a wide range of AC and DC input voltage options, the new IDEC LF2B series of LED lighting units are versatile, as well as bright.
The LF2B series is available in a universal 100-240V AC input, making it suitable for use anywhere in the world. The AC versions are ideal for after-market lighting needs in either industrial machines or equipment, including visual inspection lines and panels. And the LF2B LUMIFA series does not produce a flicker-affect you might see from fluorescent lamps.
Demand for industrial LED lighting with 12V DC input voltage has also grown as solar, battery, mobile and vehicle applications gain popularity and require efficient lighting to match their power sources. The new LF2B series of LED lighting with 12/24V DC voltage is the perfect choice for battery-operated equipment, traffic signs, solar power equipment or panels, and applications that are required to operate in an emergency. 12V DC voltage is also in demand for automotive and heavy duty vehicle applications, such as utility trucks, vans and buses.
Whether users need illumination for machine or industrial panel lighting, manufacturing inspection and production lines, or commercial appliances and other commercial applications (such as refrigeration cases and serving counters), the LF2B series of LED light strips provide bright lighting and high efficiency, while reducing power consumption by as much as 54 percent.* Five lengths are available from 210 to 1080mm with a choice of clear or white covers, while two mounting styles allow for quick and easy installation in a narrow space.
LF2B units are UL listed (120/240V AC units are pending) with an IP65 degree of protection, rated for wet locations. For details, call 1-800-262-IDEC (4332) or visit us online at www.IDEC.com/usa/lumifa.
*When compared with fluorescent lighting.
About IDEC: Headquartered in Osaka, Japan, IDEC Corporation is a global manufacturer known worldwide for over six decades for its reliable control and automation products. In the United States, IDEC has over thirty local sales offices to assist customers with choosing the right LED lighting, switches, relays, power supplies, PLCs, O/Is, sensors and more. A leader in the industry, IDEC produces only the highest quality products. For additional information, visit www.idec.com/usa.
Contact
1-800-262-IDEC (4332) www.idec.com/usa
E-mail:sarah@idec.com
Web Site:www.idec.com/usa/lumifa