Bivar intros self-retaining universal LED mounts
Feb 15th, 2005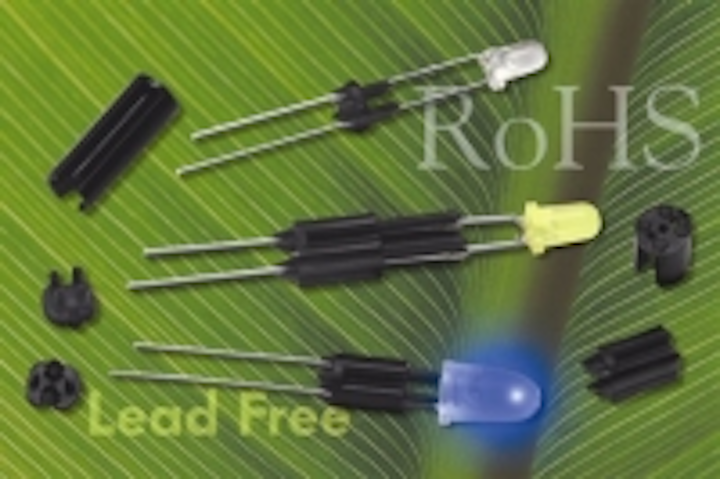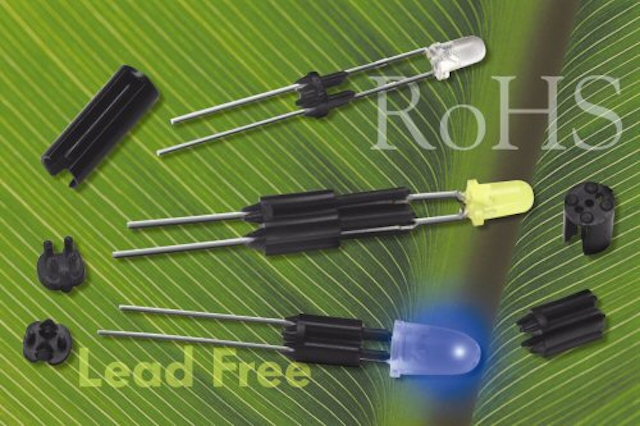 Date Announced: 15 Feb 2005
BivarOpto™, the Optoelectronics Division of Bivar, Inc., has announced the immediate availability of a family of new self-retaining LED mounts expressly designed to answer an increasing sensitivity to process capable components for lead-free (Pb free) and RoHS compliant electronic products.
Molded from a new U.L. rated 94V-O Nylon, the SRM Series provides a lead-free material per Directive 2002/95/EC for Reduction of Hazardous Substances (RoHS).
The mounts also provide an effective solution for assembly problems where stress on LED leads is typically a problem during LED installation onto printed circuit boards. Leads are guided through dividers within the mount to prevent possible shorting.
The SRM Series accepts T-1, T-1 ¾ and rectangular LED devices, and is available in 18 elevations from 0.100 - 0.520 inches, providing a fixture capable of precision controlled device elevation and perpendicular installation for optimum LED illumination where intended.
Integrally molded standoffs enable removal of process residues that may accumulate during assembly and facilitate solder joint inspection by raising the mounted LED away from the solder joint.
"This new SRM Series marks the first use of new compounds that will meet the growing focus on providing RoHS compliant electronic products globally," said Anthony Vilgiate, Vice President, Strategic Business Development.
He further commented, "Through our recently established manufacturing of these and other Bivar products in our BivarAsia facilities in China, we have aligned our efforts to integrate the WEEE initiatives (Waste Electrical and Electronic Equipment) with our recycling program globally."
The SRM Series is priced from $0.02 each in production quantities, immediately available from stock from a global network of Authorized Bivar Distributors.
Contact
For more information, contact Bivar, Inc. Tel. +1 (949) 951-8808
E-mail:Info@Bivar.com
Web Site:http://www.bivar.com