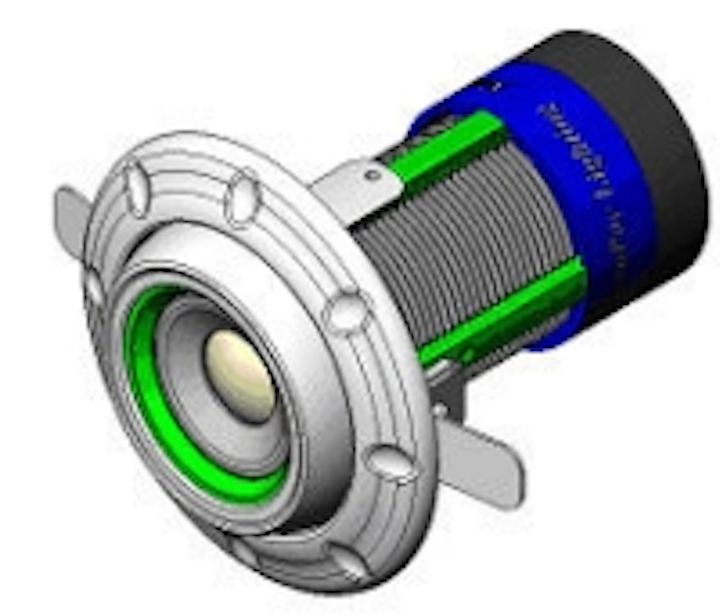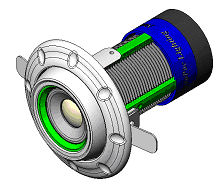 Date Announced: 17 May 2005
NeoPac Lighting has launched its battery-like, plug-and-play, system-in-package, point-light-source, ultra-high-power LED bulbs that accelerating adoption of current chip technology for general lighting applications.
A revolutionary breakthrough pushing the world record of power dissipation for single packaged LEDs up to double digits (>10 W) and well controlling LED junction temperature under a safety range (<120 deg. C) as well.
NeoPac Lighting, a world leader in Ultra-High-Power LEDs enabling technology, has today unveiled its universal platform for solid state lighting (SSL), called NeoBulb™.
Not only providing perfectly plug-and-play solution for point light source, NeoBulb™ also enables ultra-high-power (>10 W) power dissipation for a single packaged LED to offer hundreds of luminous flux for general lighting applications.
NeoBulb™ is a cost-effective battery-like, plug-and-play, system-in-package, point-light-source, ultra-high-power LED bulbs solution developed by NeoPac for general lighting applications by eliminating the need for current multiple packaged LEDs approach.
A wide range of power dissipation (6-30 W) capability for point-light-source, single packaged LEDs has been systematically studied by NeoPac Lighting. A tremendous heat flux (500 W/sq. cm) passing through the LED chips has been successfully proven by NeoPac Lighting. Thermal management for ultra-high-power LEDs in a small footprint single package seems to become a shortcut toward general lighting.
NeoPac Lighting is proud of developing the world brightest point light source LED bulb by utilizing current chip technology with a small footprint (< 0.5 sq.cm) single package.
"According to LEDs roadmap, whatever the luminous efficiency of LED chip technology is improved in the coming future, NeoBulb™ will be probably the best solution for reaching the edge of general lighting," said Jeffrey Chen, President and CEO of NeoPac Lighting, Inc.
"NeoPac's leading-edge new generation LED packaging approach for Ultra-High-Power LEDs will realize the LEDs infrastructure for general lighting since we are actually breaking the Haitz's Law accordingly by adopting our proprietary patent-pending technologies. The luminous flux per package can be systematically designed subject to power dissipation within 30 Watts for LED chips. Since we are talking about double digits in power dissipation, we have to integrate first-level package as well as second-level assembly into system consideration. In challenging Ultra-High-Power application, the CONCEPT of LEDs package and assembly must be essentially changed, " Jeffrey Chen stated.
NeoPac Lighting will demonstrate its NeoBulb™ products and technologies at The LED Lighting Taiwan 2005 during June 8-11 in Taipei. Product line includes Luminaires, Lamps and Light Engines. Their featured product - NeoBulb™ Round Recessed Light, is a Plug-and-Play format driving the LEDs to Ultra-High-Power applications with excellent thermal management. NeoBulb™ Round Recessed Light is a revolutionary design that differentiates current MR16 format LEDs and will also replace current Halogen Recessed Light in MR16 format.
"Compare to Thomas Edison's bulb in 1879, NeoBulb™ emerging in 2005 will be probably a new generation lighting bulb standards to substitute for the conventional incandescent and halogen bulbs in foreseeable future," said Jeffrey Chen.
Contact
Jeffrey Chen President NeoPac Lighting, Inc.
E-mail:jchen@neopac-lighting.com
Web Site:http://www.neopac-lighting.com