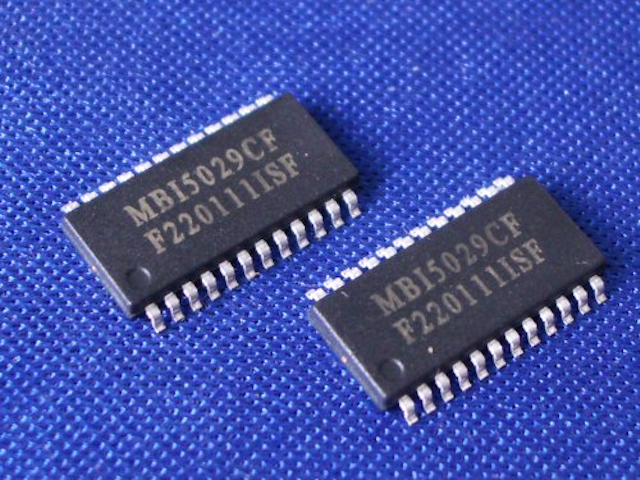 Date Announced: 04 May 2005
Macroblock, a dedicated analog IC design house based in Hsinchu, Taiwan, announces today its newly released MBI5029, an advanced 16-bit LED driver with Real-Time Error Detection and Current Adjustment.
MBI5029 features 16 constant-current output channels with 128-step current adjustment capability and each channel can deliver constant current from 5mA to 90mA. Hence, the current skew between ICs can be well controlled within 1%.
By means of Share-I-O™ technique, both Error Detection and Current Adjustment are added to MBI5029 without adding any extra pins in package. Thus, MBI5029 could be a drop-in enhancement of PrecisionDrive™ series and users do not need to change their printed circuit board, which was originally designed for conventional LED drivers.
While MBI5029 is operating in the Error Detection mode, LED display does not need to be shut down and system controllers can read back each open or short LED error at any time. Such a feature especially assists system managers to monitor outdoor and distant LED displays, like traffic sign or full-color display panels.
Macroblock, Inc., founded in 1999, has been dedicated itself as a LED driver IC expert for LED display, LCD backlight and lighting applications. We are leading with PrecisionDrive™ LED drivers embedding "Current-Adjustment" and "Error Detection" functions for traffic signs, unveiling high power LED drivers exploiting All-Ways-On™ technique for high-flux LED lighting applications and also delivering LaurenBoost™ LED power converter for blooming energy-saving lighting market.
Contact
Ms. Shih
E-mail:iris@mblock.com.tw
Web Site:http://www.mblock.com.tw