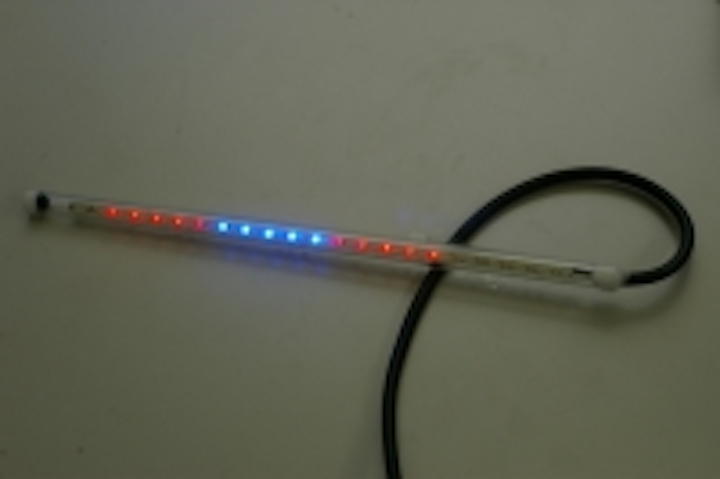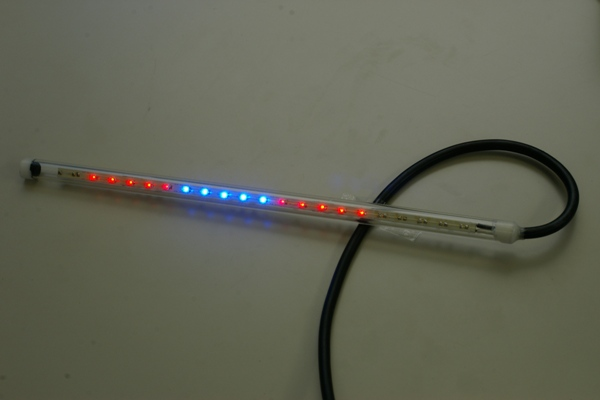 Date Announced: 17 May 2005
Alpha-One has developed a new LED-based device for artificial plantation.
Light of various colors is known to enhance the growth of plants. For the light source of plantation, LED with various spectral peaks are now spotlighted.
Alpha-One designs LED array with 20 LEDs in one line with reasonable cost, which can be lighted by directly connecting to 220V AC and be packed in acrylic resin pipe with dia 10mm. The terminal is totally waterproofed.
The customers' own requirements can be also accepted, and LED with various spectral peaks can be lined into the package.
This device is also suitable not only for light sources of artificial plantation, but also front and back light of various indications.
Contact
ALPHA-ONE ELECTRONICS LTD. 2-8-41 CHUOH EBINA-CITY KANAGAWA-PREF. 243-0432 JAPAN TEL: +81-46-292-7111 FAX: +81-46-292-7113
E-mail:info@alpha1-eg.com
Web Site:http://www.alpha1-eg.com