Alpha-One unveils ultra-high power multi-element LED
May 17th, 2005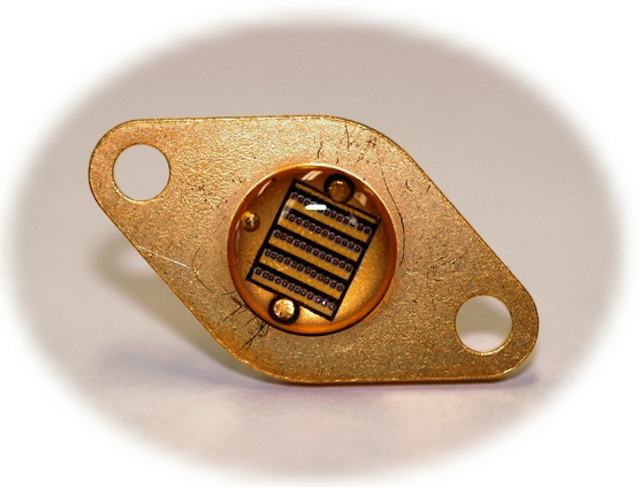 Date Announced: 17 May 2005
The TO-66 System is an ultra-high power LED that features a compliment to 60 illuminating elements installed in one package.
The luminous area is large (about 7.0x7.0 mm) and delivers extremely high output power of typically 1600 mW at a wavelength of 870nm. Other spectral peaks (940, 660, 640 and 570nm) are available as the standard models and cover everything from blue/green through to read and infrared.
The customers' own requirements can be also accepted.
Those devices are suitable for light sources in a number of different tasks, including medical equipments, security systems and optical transmission.
Contact
ALPHA-ONE ELECTRONICS LTD. 2-8-41 Chuoh, Ebina-city 243-0432 JAPAN TEL: +81-46-292-7111 FAX: +81-46-292-7113
E-mail:info@alpha1-eg.com
Web Site:http://www.alpha1-eg.com