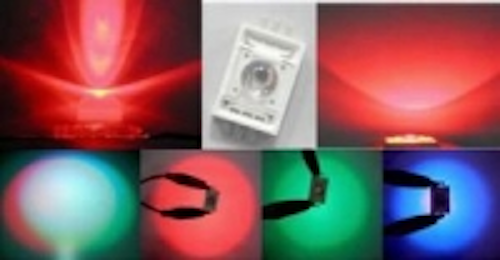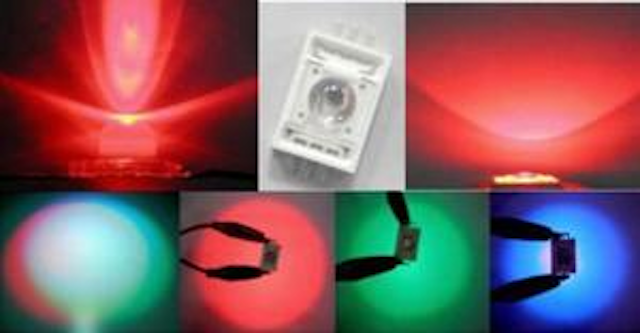 Date Announced: 11 May 2005
Para Light Corp., a world leader in providing light-emitting diodes (LEDs) to electronics OEMs, has added a 350-milliamp family to its line of enhanced-power LEDs. The new EP4 series E-Power LEDs offer high reliability and color temperature-control stability, making them ideal for use in reading lights, flashlights, traffic signals and signage, as well as track, cabinet, emergency, security, entertainment industry and architectural lighting.
The EP4 series is available in individual single-color LEDs (blue, green, amber, red and cyan) and an RGB (red, green and blue) package with color-changing capability. The series is also available in lighting strips and modules. The LEDs have viewing angles of 90 and 100 degrees, output intensity from 2 to 10 candelas, and total flux ranging from 4 to 20 lumens at the suggested 350mA operating current.
Samples of Para Light's new EP4 series E-power LEDs are available for purchase at $5 each for single colors, $16 each for the RGB package. Delivery is five weeks.
Contact
Para Light Corp., 515 Spanish Lane, Walnut, Calif., 91789 Tel 909-468-4866 Toll free, 877-377-7272; Fax 909-468-4876
E-mail:sales@paralight.us
Web Site:http://www.paralight.us