Vishay introduces ultra-bright AlInGaP LEDs
Apr 15th, 2005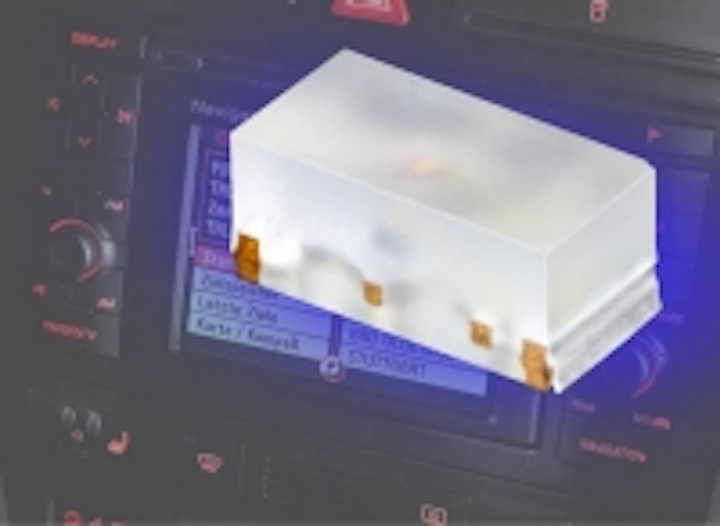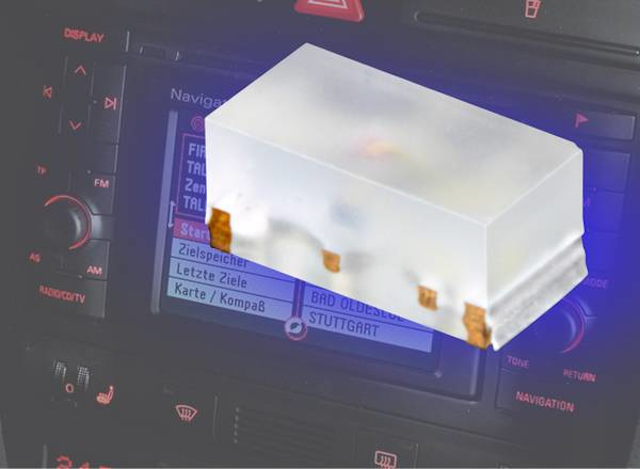 Date Announced: 15 Apr 2005
To meet the increasing demand for aluminum indium gallium phosphor (AlInGaP)-based ultra-miniature SMD LEDs, Vishay Intertechnology, Inc. (NYSE: VSH) today announced the release of the exceptionally bright TLMx100x LEDs in red, soft orange, and yellow.
With dimensions of just 1.6 mm by 0.8 mm by 0.6 mm, the smallest size yet for this type of device, the three new devices released today are compatible with the industry-standard 0603 chipled footprint and offer a new level of design flexibility in a broader range of higher-performing end products.
Typical applications for the new series include backlight keypads; indicator and backlighting for audio and video equipment, office equipment, and battery-driven devices; displays for mobile phones; flat backlights for LCDs, switches, and symbols; consumer appliances; and medical instruments.
The red TLMS1000 (628 nm), orange TLMO1000 (605 nm), and yellow TLMY1000 (588 nm) feature luminous intensity of 4 mcd, 7.5 mcd, and 7.5 mcd, respectively, with a luminous intensity ratio of less than 1.6 per packing unit. The viewing angle for these devices is an extremely wide 160°. They are rated for maximum DC forward current of 15 mA, reverse voltage of 12 V, and ESD withstand voltage up to 1 KV.
These 0603 LEDs are an ideal solution for small-scale, high-power products that are expected to work reliably even in extreme environments. The low-profile TLMx100x LED package consists of a reliable lead frame base embedded in a clear epoxy. It is compatible with automatic placement equipment and is designed for either reflow soldering or a lead (Pb)-free solder process. The LEDs are rated for an operating temperature range of -40 °C to +100 °C.
Samples and production quantities of the new TLMS1000, TLMO1000, and TLMY1000 SMD LEDs are available now with lead times of six weeks for larger orders.
Contact
Vishay Intertechnology, Inc. Tel: (+49) 7131 67 2287 Fax: (+49) 7131 67 2423
E-mail:ewald.willms@vishay.com
Web Site:http://www.vishay.com