Alpha-One unveils high-intensity reflective mirror-type LEDs
Jul 28th, 2005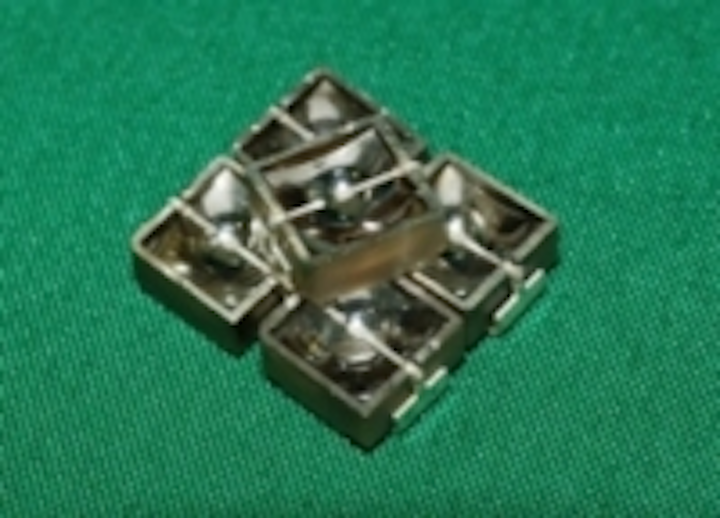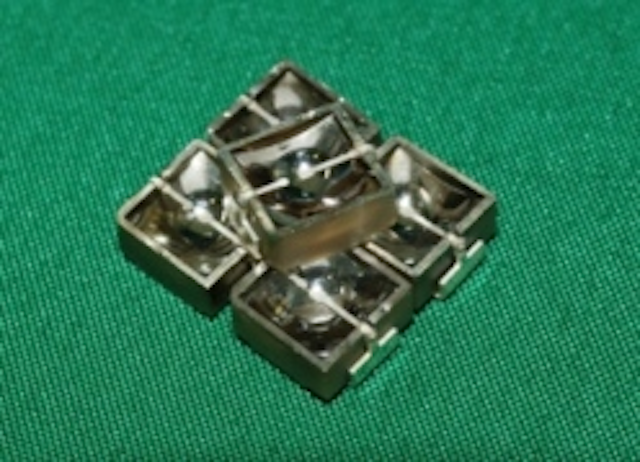 Date Announced: 28 Jul 2005
Packed on a precise and compact SMD package with reflective mirror inside, Alpha-One's AOP-series realizes greater radiation efficiency of LED chip (more than 90% compared with the nomal molded LEDs).
The light from LED chip emitted onto the integral mirror inside of the package is reflected outside as the well-controlled parallel beam with extremely high intensity.
AOP-8805 is an infrared (IR) LED lamp with 875nm which delivers extermely high output power of Typ. 230mW/sr (at IF=50mA).
Green colour LED lamp, AOP-5305 with 530nm, irradiates the light of 2500mcd (at IF=20mA).
Other spectral peaks from Ultraviolet to Infrared are available.
Those devices are suitable not only for illumination purpose, but also for the light source in different tasks such as security system, medical analyzer, rotary encoders and optical data transmissions.
Contact
ALPHA-ONE ELECTRONICS LTD. 2-8-41 CHUOH EBINA-CITY KANAGAWA-PREF. 243-0432 JAPAN TEL: +81-46-292-7111 FAX: +81-46-292-7113
E-mail:info@alpha1-eg.com
Web Site:http://www.alpha1-eg.com