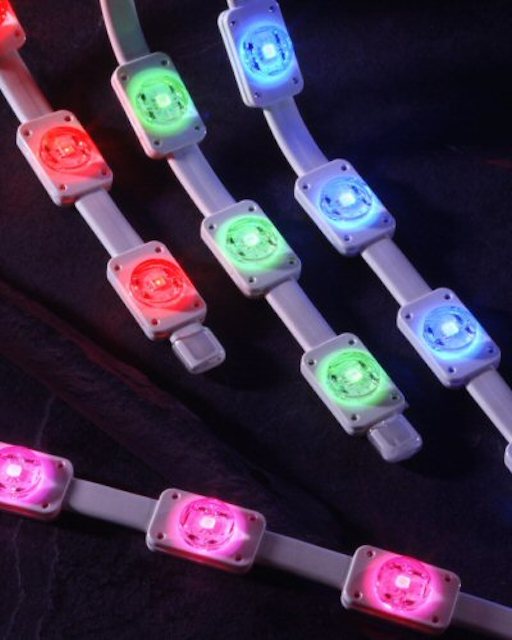 Date Announced: 06 Jul 2005
An innovative new colour changing LED system has been introduced to the UK market by the Light Projects Group.
Manufactured by Tokistar Lighting Systems, Trillium uses tri-colour led modules measuring less than 9mm in height and attached to a very flexible cable.
Each of the Tri-coloured LEDs blends evenly, whether the fitting is used for direct or indirect lighting effects. The LEDs can be specified at different spacings between 50 and 300mm.
A range of accessories is also available with the range. These include mounting tracks, in plastic or aluminium, mounting clamps and fasteners. In addition a Coloursum control panel is available to control the colour-changing. There are two main modes – Chase mode and cross fade mode. In chase mode the colours are sequenced distinctly while in cross fade mode the colours blend from one to another. Alternatively the system can be controlled via a DMX protocol control system.
Tokistar Lighting Systems are exclusively available in the UK from the Light Projects Group.
Contact
Light Projects Tel. +44 (0)20 7231 5323
E-mail:info@lightprojects.co.uk
Web Site:http://www.lightprojects.co.uk