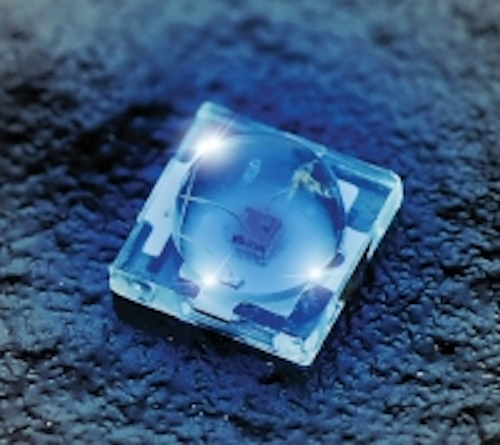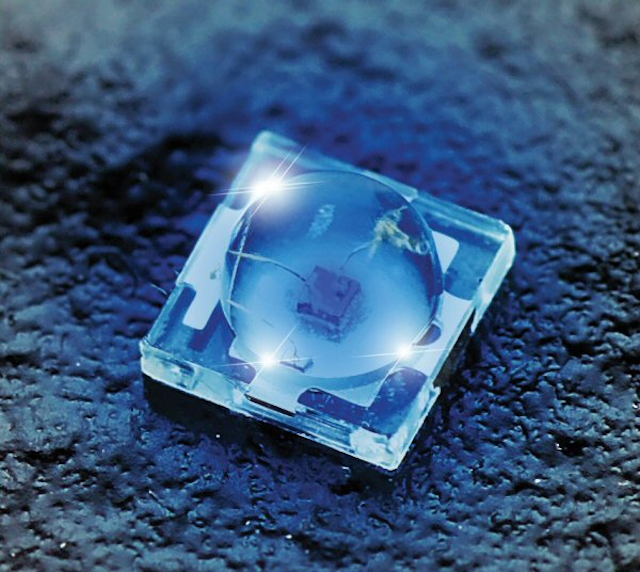 Date Announced: 06 Jul 2005
Following the success of its one-watt DORADO LED, COTCO International Limited, a pioneer in the development and delivery of Light Emitting Diode (LED) products for over 10 years, today announced the immediate availability of its half-watt MINI DORADO LED. Featuring the smallest LED footprint on the market, the MINI DORADO provides optical designers with a high lumen, low cost solution for producing compact products with optimum performance.
The MINI DORADO is ideal for compact lighting situations where reliability and high illumination are essential. Architects, manufacturers and designers can use the MINI DORADO for a wide variety of applications in areas such as automotive and traffic lighting, interior and exterior architecture design, entertainment, decorative and landscape lighting. The MINI DORADO will also be utilized in PDAs and other hand-held devices that demand brighter, higher power displays.
Based on QFN IC packaging "know-how," the MINI DORADO provides the latest in LED technology. The unit can solder to reflow equipment and adapt to existing production systems, requiring no additional hardware purchase. A molded lens offers consistent, intense light output for unrivalled usage, consistency and reliability, while greatly decreasing vibration and shock failures. The MINI DORADO is also environmentally-friendly, delivering ultra thermal performance with an extremely stable packaging structure.
"With its smaller size and better light-output-per-cost than higher-wattage LEDs, the MINI DORADO brings the 'best of all worlds' to product designers, specifiers and end-users," said Richard Sy, General Manager, COTCO International Ltd. "COTCO continues to lead the way in developing low-cost, high efficiency LED lighting, offering users the ultimate in design flexibility without sacrificing performance."
COTCO pointed to advances in manufacturing and technology as one of the drivers of this growth of LEDs, which has helped make the LED more affordable for equipment manufacturers and architects. COTCO was recently awarded a quality assurance honor for its ability to manufacture LEDs with little or no defects.
The MINI DORADO, like all COTCO LED products, is lead-free, making it compliant with the EU Restriction of Hazardous Substances directive (RoHS). This directive restricts imported components or products to contain hazardous substances (e.g. lead, cadmium, mercury etc.) into entering the European Union and after 1st July 2006.
Contact
US: Topaz Partners Bill Wrinn, 781-388-7900 x217
E-mail:bwrinn@topazpartners.com
Web Site:http://www.cotco.com