New wall washing LED fixture by D-LED
Jul 7th, 2005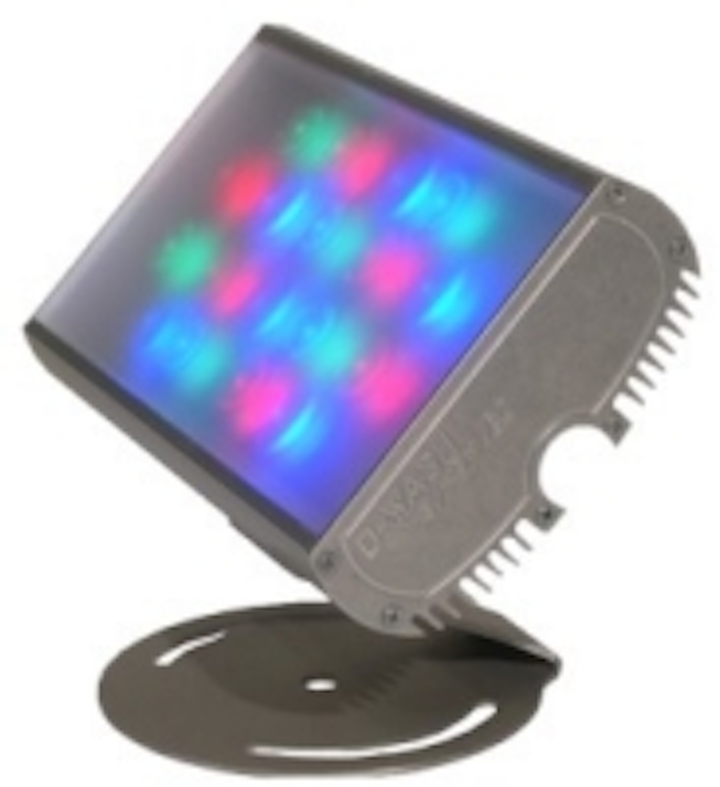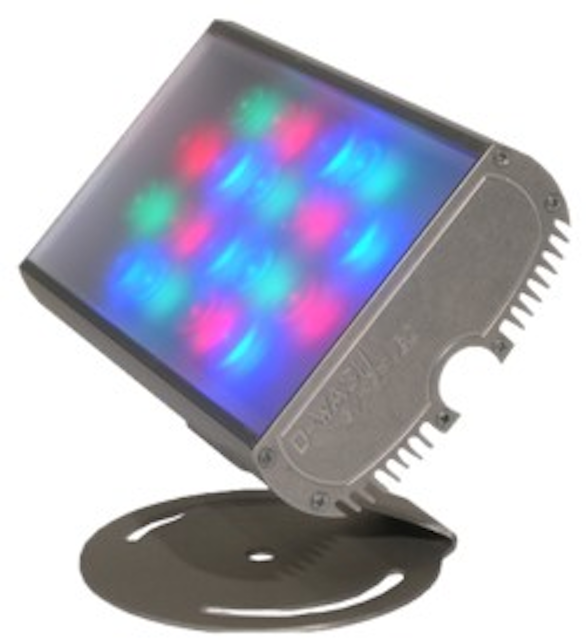 Date Announced: 07 Jul 2005
D-wash 18 and 36 and 36 are a stylish, compact wall-washing light that generates rich, uniform colors and color changing effects. D-wash 18 and 36 fixtures are rated for indoor use (IP40). D-wash 18 and 36 are available in natural aluminum anodize coat finish. Versatile bases can be applied to the fixture, mounted to a wall, ceiling or placed on the ground.
D-wash 18 and 36 are equipped with a soft-tempered acrylic cover to achieve a soft-edge beam of light or a clear acrylic cover for focused spot lighting. The acrylic cover is of CAST standards (uv radiation protected). A swivel bracket allows flexible fixture positioning, which may be locked into place on both focus axis. D-wash 18 and 36 may be easily controlled via DMX512, a PC, or a range of D-LEDs controllers.
D-wash 18 and 36 consists of 18 and 36 high-power 1watt Luxeon LEDs in RGB or any other desired LED color combination.
In order to protect the fixture from extreme temperatures, D-Wash 18 and 36 consists of a thermal management system that reduces the lighting output gradually (once connected to a MegaACE or MiniACE controller), once the temperature is back to ideal, D-Wash 18 and 36 returns to maximum light output.
D-wash 18 and 36 can be controlled by D-LED controller or a third-party controller, depending on correct wiring. D-wash 18 and 36 does not depend on any internal electronic control, meaning that there is practically no reason for the unit to fail. Simple effects, such as, fixed color and color -wash, require one of D-LEDs controllers of the ACE family.
Contact
D-LED a division of Danor Theatre & Studio Systems LTD 9 Hangar St. P.O.Box 7180 Hod Hasharon 45421, Israel Tel: +972-9-7444222 Fax: +972-9-7466466 E-mail: led@danor.com Web: www.d-led.net
E-mail:led@danor.com
Web Site:http://www.d-led.net