AnalogicTech current-output charge pump for white LED flash
Oct 5th, 2005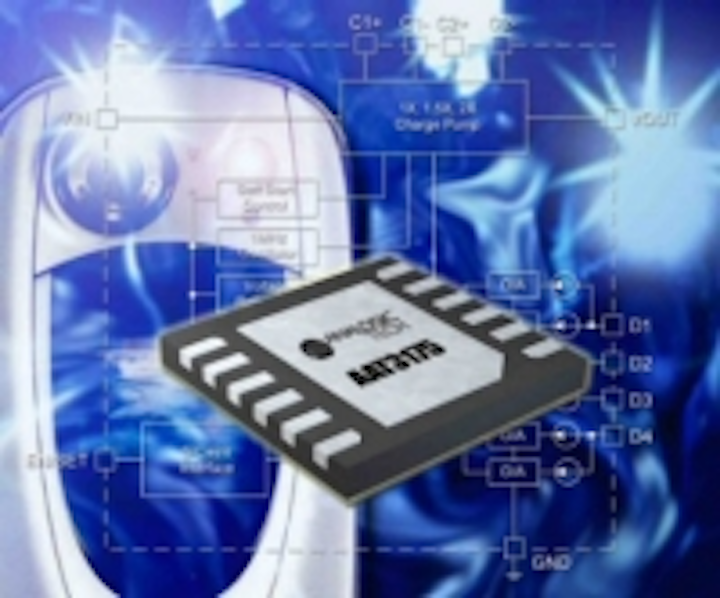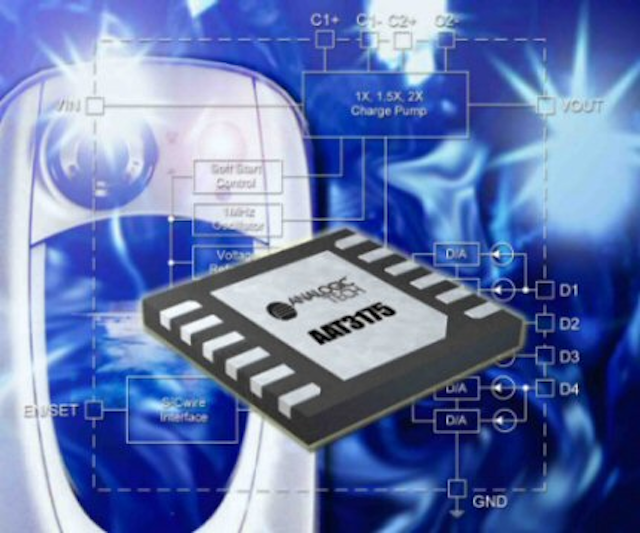 Date Announced: 05 Oct 2005
Advanced Analogic Technologies, a developer of power management semiconductors for mobile consumer electronic devices, today introduced the AAT3175, a low noise, high frequency, current mode charge pump for white LED flash applications. As AnalogicTech's first dedicated current mode fractional/doubler charge pump for camera flash applications, the AAT3175 is capable of driving up to three flash LEDs at 300mA total current with current sharing from a 2.7V to 5.5V source.
"As the number of mega-pixels increases in camera phones, so does the brightness requirement of the white LED photo flash. Therefore, more accurate current control is required. Current sink charge pumps are specifically designed to meet this requirement," said Kin Shum, Director of Strategic Marketing for AnalogicTech. "For flash current of 300mA or below, we believe that the AAT3175 is the best-in-class driver on the market, and the 1x/1.5x/2x conversion offers excellent efficiency in both flash and torch/movie mode."
Serial Digital Control
The tri-mode device maximizes efficiency by combining a load switch (1X), fractional (1.5X), and doubling (2X) capability with an internal sensing circuit to match output to LED requirements. The new charge pump is also completely programmable via AnalogicTech's innovative S2Cwire (Simple Serial Control) digital interface. The single wire interconnect is used to enable, disable, and set current for all LEDs across 16 current levels, capable of controlling movie-mode lighting or camera flash.
With four current sink channels (100/50/50/100mA capability), the AAT3175 can accommodate single, 2-in-1, or 3-in-1 LEDs with high-precision current matching. Operating at a 1MHz switching frequency, the AAT3175 requires just two 1µF flying capacitors and two small 1µF capacitors at VIN and VOUT. The device also features integrated protection for VOUT short-circuit conditions and auto-disable for load short-circuit protection on any individual channel. Soft-start circuitry prevents excessive inrush current during start-up.
Contact
Phil Dewsbury, Advanced Analogic Technologies, Inc., Europe, 1210 Parkview, Theale, Berkshire, RG7 4TY Tel: +44 (0) 1189 657763 Fax: +44 (0) 1189 657764
E-mail:phildewsbury@analogictech.com
Web Site:http://www.analogictech.com