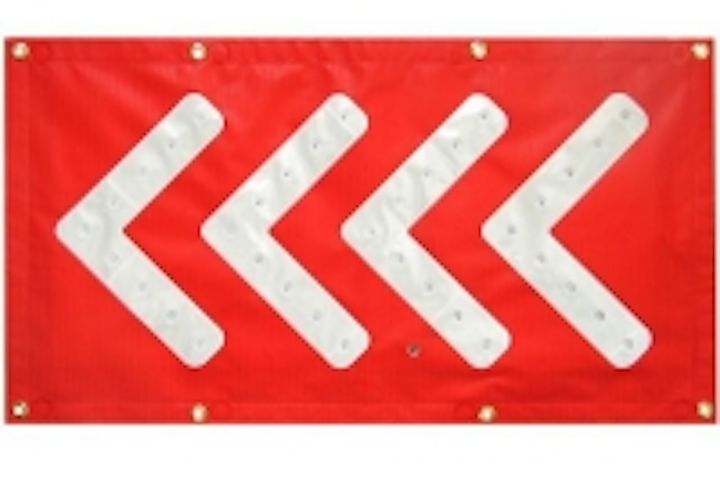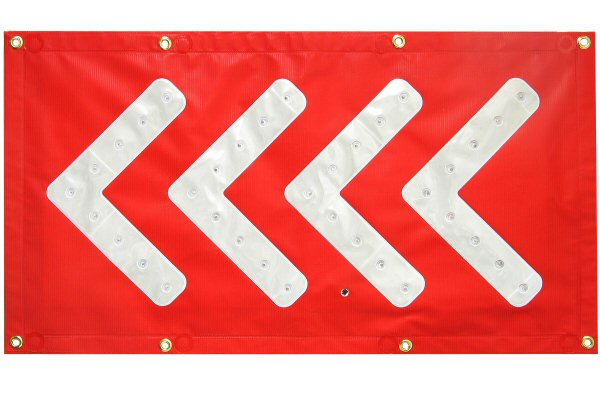 Date Announced: 22 Jun 2005
LEDtronics announces the release of its LED Flashing Chevron Arrow Mat. This convenient, portable flashing LED arrow mat is the ideal safety item for all motorist, police, truck drivers and utility workers.
LED lamps operate for more than 100,000 hours (10 years). This energy-efficient Flashing LED chevron arrow mat operates for nearly 48 hours on two replaceable AA-cell batteries. (Batteries are not included). Use the LED Flashing Chevron Arrow Mat as a reliable portable safety light source to Provide Direction to a Location, Delivery Service Loading/Unloading Warning Light, Road Detour Traffic Director or Roadside Emergency Traffic Director.
This Flashing LED chevron arrow mat comes with 8 magnets so it can easily be attached to Metal Surfaces. It is only 35 inches long and 19.3 inches high. The Mat is made of a soft nylon material. There are 4 reflective Chevron arrows that have 9 Red LEDs per arrow for a total of 36 LEDs that put out a total brightness of 4000~5000 cd.
Price for the LED Chevron warring mat is $69.95 each. Availability is stock to 4 weeks for special requirements.
Contact
Jordon Papanier Tel. +1 310-534-1505
E-mail:jpapanier@ledtronics.com
Web Site:http://www.ledtronics.com