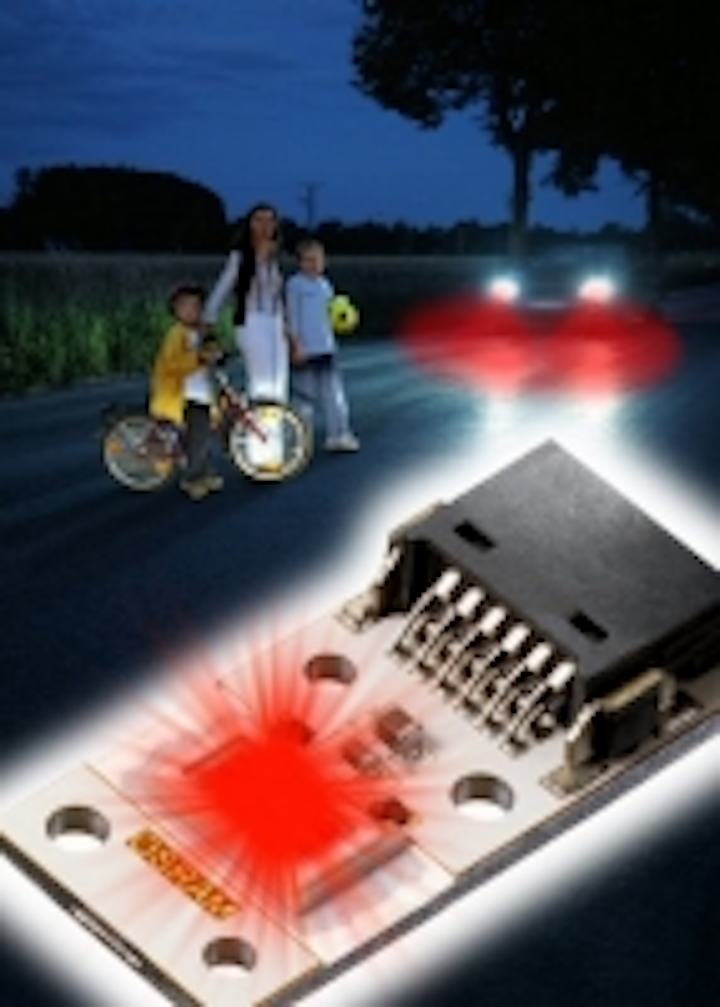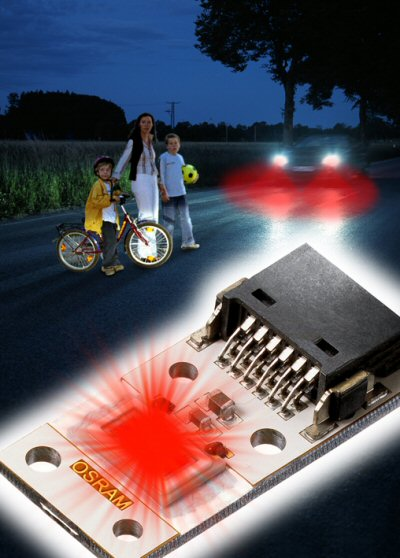 Date Announced: 15 Jun 2005
Ostar Observation is the most powerful infrared (IR) light-emitting diode (LED) from Osram Opto Semiconductors and takes the Ostar family into the non-visible range.
The Ostar Observation comprises ten thin-film chips that provide an impressive output of 5 W at 1 A forward current. The minimum life of the LED is 10,000 hours.
Like other members of the Ostar family, the Ostar Observation measures just 3 x 1 cm, yet it emits infrared light with a wavelength of 850 nm rather than visible light. This small area accommodates two rows of five 1 mm² thin-film chips.
As a surface emitter, the IR LED emits almost all of its internally generated light from the top. This enables the LED to achieve excellent optical output, which is ideal for external optics.
With a forward current of 1 A, it produces an output of 5 W, and its specially adapted package ensures that the resultant generated heat is reliably removed. Its thermal resistance is 4 K per W.
At 850 nm, the wavelength of the emitted infrared light is well suited for sensors in both CMOS and CCD cameras. The high optical output ensures that the surrounding area is well covered. In a vehicle's night vision system, for example, the Ostar achieves a range of up to 150 m.
In previously used halogen lamps, other spectrum components must first be filtered out. In contrast, the IR LED does not need a filter. It is also much smaller and can be easily installed. The equipment in which it is installed can therefore be made more compact and flexible.
Ostar was launched in November 2004 and is Osram Opto Semiconductors' brightest light source. The Ostar Observation is the third member of this brilliant family. Other family members include Ostar Lighting and Ostar Projection.
Contact
Osram Opto Semiconductors
E-mail:info@osram-os.com
Web Site:http://www.osram-os.com