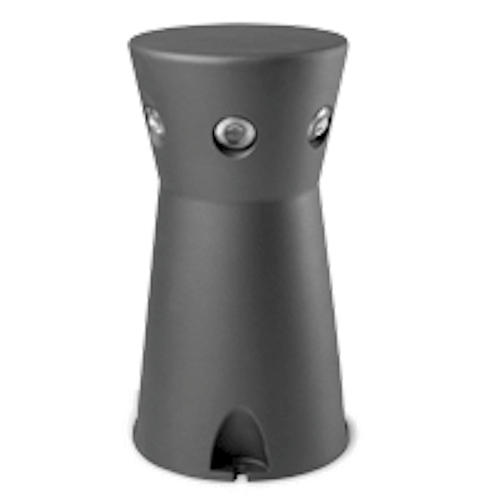 Date Announced: 13 Jun 2005
Designer: Piero Castiglioni
Diablo column is a kind of fixture never realized before, designed with the aid of the light architect Piero Castiglioni. This multitask fixture, whose shape recalls a bollard, can be used for dissuasion, protection or as a light signal.
Made of sturdy cast-iron, it is equipped with lenses, which allow different luminous effects. Diffused light over 360° or 180°, and "designed" radial or semi-radial light by means of high emission LED sources that guarantee the very best performances with minimal costs.
Watertight with IP67 protection, diablo is a new instrument to define and signalize passages, cycle lanes, entries,quays, etc.
Features
- cast iron G20 construction
- 18/8 stainless steel - AISI 304 LED illuminators
- 1W, 35 lumen LED sources
- silicone rubber gaskets
- electronic feeding 115/240V - 50/60Hz, with thermal protection
- heavy duty service according to EN 60598-1, can withstand impact up to 6,5Nm
- Class II insulation
- IP67 protection - (can operate if occasionally submerged)
Contact
Ing. Castaldi Illuminazione via carlo goldoni 18 - 20090 trezzano sul naviglio (milano) - italy tel. (0039) 02.445.777.1 fax (0039) 02.44.56.946
E-mail:info@castaldilluminazione.com
Web Site:http://www.castaldilluminazione.com