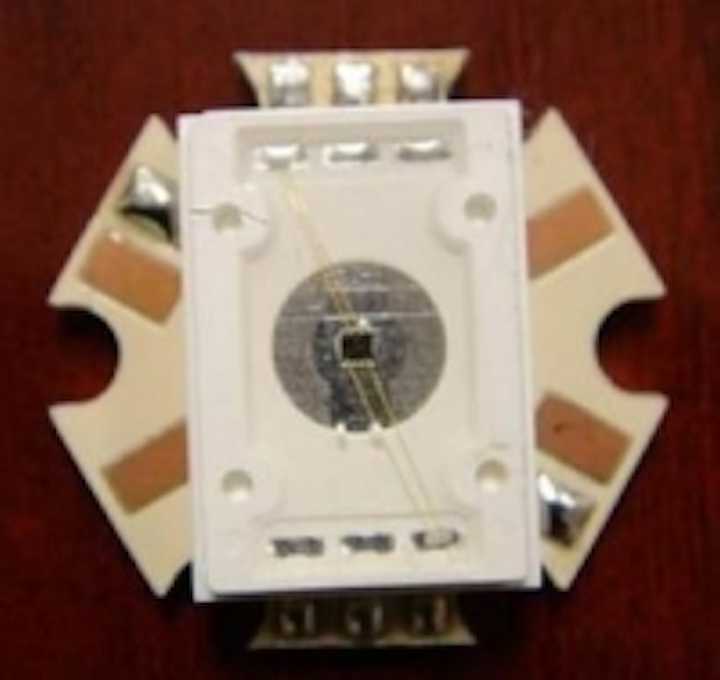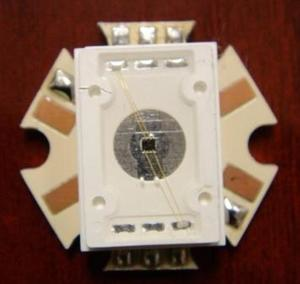 Date Announced: 19 Sep 2005
Para Light Corp., a world leader in providing LEDs to electronics OEMs, has added a heat-sink device to its popular EP4 family of 350-milliamp enhanced-power LEDs in a new series designated LS0R15.
The LS0R15 series LEDs are mounted on aluminum printed circuit boards and – like the EP4 units – provide high reliability and color temperature-control stability.
Ideal for use in reading lights, flashlights, traffic signals, signage and backlighting – as well as track, cabinet, emergency, security, beacon, entertainment and architectural lighting applications – the LS0R15 series is available in individual single-color LEDs (blue, green, amber, red and cyan); in a red/green/blue (RGB) package with color-changing capability; and in lighting strips and modules.
Like the EP4 series, LS0R15 LEDs have an output intensity of 2 to 10 candelas and total flux ranging from 4 to 20 lumens at the suggested 350mA operating current. The LEDs are available with viewing angles of 60, 90 and 100 degrees, with a 30-degree version to be offered soon. (The EP4 series, originally available in the 90- and 100-degree versions, is now also offered with a 60-degree viewing angle and will include the new 30-degree version as well.)
LS0R15 series E-power LEDs are priced as low as $3.50 each for single colors, $13.50 for the RGB package, with samples available for qualified customers; delivery is 4 - 5 weeks. More information can be obtained from Para Light Corp., 515 Spanish Lane, Walnut, Calif., 91789; telephone 909-468-4866 or, toll free, 877-377-7272; fax 909-468-4876; email sales@paralight.us; or on the Web at www.paralight.us.
Para Light is a major global provider of high-quality optoelectronic components and a pioneer in LED manufacturing. Founded in 1987 and headquartered in Taiwan, with North American offices in California, the company employs about 1,500 people, including a quality-control staff of 80 and a dedicated R&D staff of 50. Para Light maintains state-of-the-art facilities in both Taiwan and China; is ISO 9002, QS-9000 and TS 16949 certified; and continuously invests in the latest automated equipment to ensure the highest quality and to control the cost of its products.
Contact
Para Light Corp. 515 Spanish Lane, Walnut, CA 91789, USA telephone 909-468-4866 toll free, 877-377-7272 fax 909-468-4876 E-mail: sales@paralight.us
E-mail:rick@paralight.us
Web Site:http://www.paralight.us