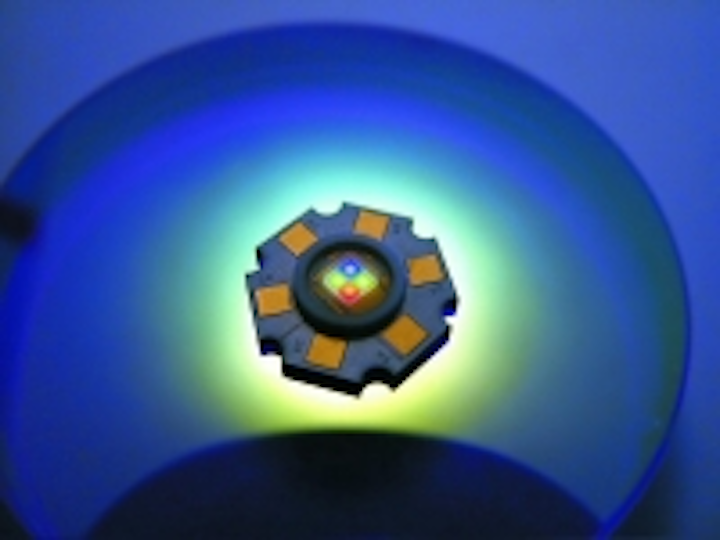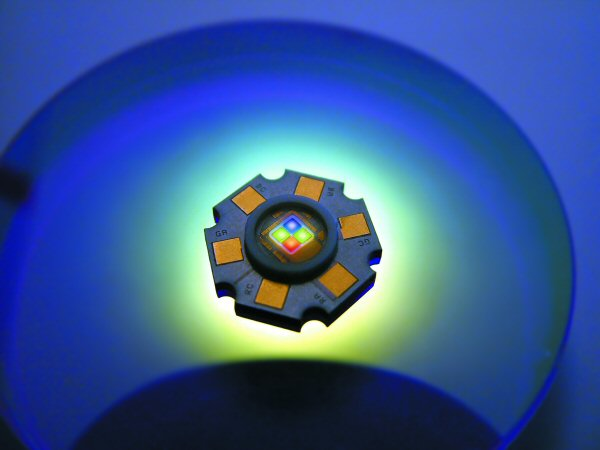 Date Announced: 19 Sep 2005
COB Technology Delivers Superior Brightness, Excellent Color Mixing and Compact Size
PerkinElmer Optoelectronics has announced the availability of ACULED™ (All Color Ultrabright LED), its high-power light source utilizing multi chip-on-board (COB) technology.
PerkinElmer's ACULED is a compact, multi-use LED designed for operation in a variety of specialty lighting applications including mood lighting, vision systems, architectural lighting and medical lighting.
In February 2005, PerkinElmer acquired what is now known as PerkinElmer Elcos GmbH, a leading European manufacturer of custom LED solutions. LINK
ACULED is part of a high-performance, specialty lighting LED product series from PerkinElmer Elcos GmbH.
"In bringing PerkinElmer and Elcos together, we are already expanding our offering of differentiated technology solutions for new and existing customers," said John Roush, president of PerkinElmer Optoelectronics.
"We are delighted to be rolling out the ACULED RGB LED platform and are excited about the range of innovative specialty lighting and medical applications that can benefit from its excellent color mixing and brightness."
PerkinElmer Elcos is offering ACULED Evaluation Kits so that customers can test the RGB LED platform with their particular applications.
Contact
PerkinElmer Elcos GmbH Pfaffenhofen, Germany Phone: +49 (0) 8441 8917 0 Fax: +49 (0) 8441 71 910
E-mail:elcos.sales@perkinelmer.com
Web Site:http://www.elcos.de