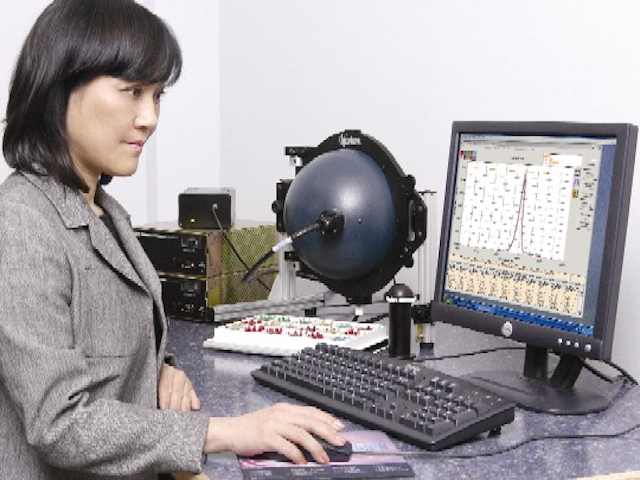 Date Announced: 22 Sep 2005
Labsphere, Inc. is proud to introduce the newest addition to its SLMS Series of spectral light measurement systems, the SLMS LED, which offers a practical high-performance solution for R&D, quality assurance, and manufacturing engineers of packaged LEDs.
These powerful systems simplify complex spectral measurements through both software and design. The SLMS LED software guides users through testing, providing results in milliseconds, including total spectral flux, luminous flux, chromaticity, color rendering index (CRI), and dominant wavelength. The system also enables the correction of absorption errors, reducing flux and color measurement result errors by up to 15%. The hardware is designed for easy access to the device under test as well as for a variety of testing environments, such as externally mounted LEDs.
"Labsphere's SLMS LED Series offers R&D and QC engineers a practical solution to quickly verify designs or troubleshoot concerns," said Greg McKee, Product Marketing Manager of Labsphere's Light Metrology Solutions. "High-speed, one-click measurements and powerful analysis software makes this series a leading-edge LED solution."
The system ensures NIST traceable results and on-site recalibration with total spectral flux lamp standards, cutting down on time lost to equipment maintenance.
Contact
Additional information about the Labsphere SLMS LED spectral measurement systems is available at http://www.labsphere.com/products.asp?parent_id=67&catId=307. Call +1 (603) 927 4266 or email labsphere@labsphere.com for pricing and availability.
E-mail:labsphere@labsphere.com
Web Site:http://www.labsphere.com/products.asp?parent_id=67&catId=307