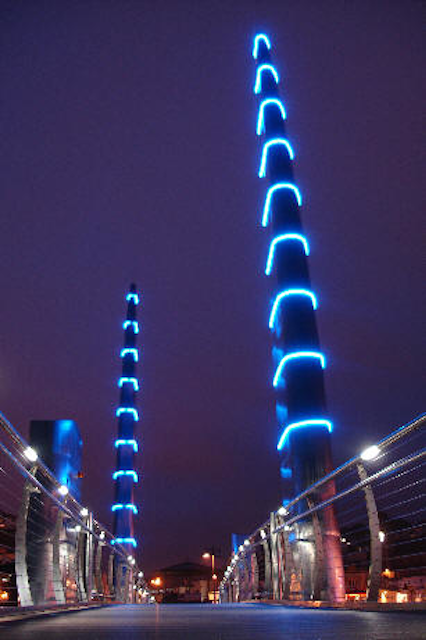 Date Announced: 03 Nov 2005
Set to become one of the UK's largest suppliers of LED lighting, Chamaeleon Technologies have agreed a Distribution Contract with Chinese LED lighting giants Neo-Neon.
Future orientated and with a solid pioneering history in photoelectrical development, Neo-Neon are one of the world's leading manufactures of LED-based architectural lighting range products, as well as being the world's largest producer of decorative and entertainment lighting.
All of which heralds greater things for Chamaeleon Technologies, who in a very short period have evolved as a highly respected specialist LED company, providing one of the widest and most exciting ranges of LED lighting products available anywhere in the UK.
Now, with distribution rights for the entire Neo-Neon range, from simple low cost LED lamps and bulbs through to complete mood creation systems with fully interactive controls, Chamaeleon are set to become suppliers of the largest range of LED lighting products available anywhere in Europe.
Spokesman for Chamaeleon, Director Kevin Knight was absolutely delighted when he said: "This partnership with Neo-Neon is not only going to be a great thing for Chamaeleon, it's going to be great for the UK lighting industry as a whole. LED is the future without doubt, and with Neo-Neon we have products which simply push aside technical barriers almost to the point of defying description."
Additionally, to accommodate the exciting and necessary increase in stock levels that Neo-Neon distributorship means for the company, Chamaeleon Technologies are increasing the warehouse space of the South Woodham Ferrers site by fifty percent, and at the same time expanding their UK and European network of field sales agents.
Contact
Chamaeleon Technologies Ltd 49 Saltcoats House Cutlers Road South Woodham Ferrers Essex Tel: +44 (0)1245 325 000 Fax. +44 (0)1245 327 177
E-mail:c-tech@enphos.com
Web Site:http://www.chamaeleon-tech.com