Lumenyte's LED-based alternative to the chemical light
Nov 22nd, 2005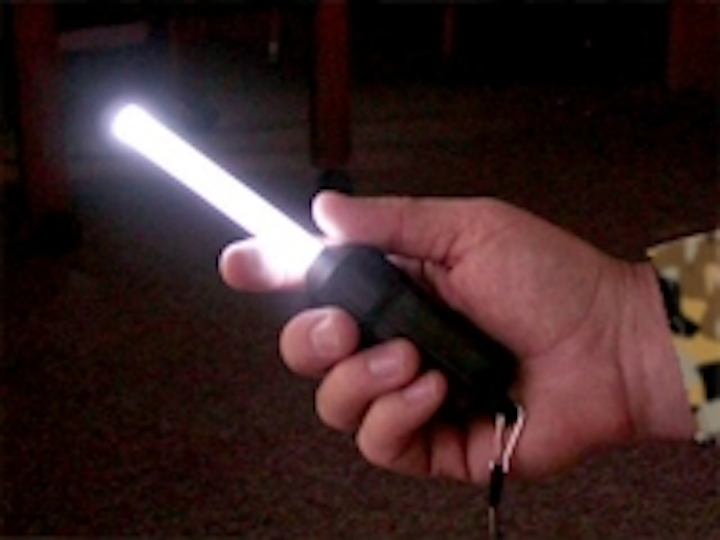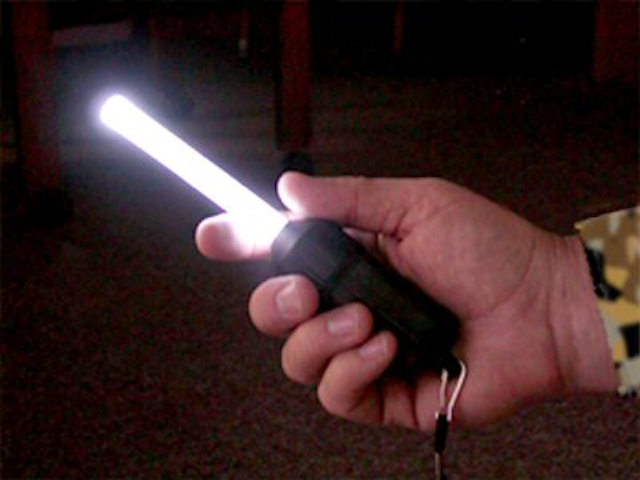 Date Announced: 22 Nov 2005
Lumenyte International Corporation introduces the VestLyte™, an LED-lit optical fiber system as a durable alternative to the traditional chemical light.
Originally developed for the US Navy, it is designed to be worn or used as a protective market system for personnel, equipment and traffic control.
With 360º illumination, the VestLyte is available in lengths of 2 inches, 4 inches, and 8 inches. An optional map shield can be provided for directional illumination control.
The VestLyte is available in white, red, blue, green, amber, and infra-red illumination for night vision operations, either flashing or solid light.
It is visibly as bright as any disposable chemical light. Unlike the chemical light stick, which must be discarded after only 3-5 hours of use, the VestLyte is capable of continuous operation for up to 1 week on one set of AA batteries.
Certified waterproof to 250 feet to ETL Standards, the proprietary optical fiber is resistant to fuel, oil, and solvents. The impact-resistant product is provided with a vest clip and a lanyard connection.
One VestLyte will replace hundreds of chemical light sticks. The compact and lightweight system is only 1-1/2 inches wide and weights less than one-quarter pound.
Contact
Contact: Bill Grothe Tel. +1 (949) 829-5214
E-mail:info@lumenyte.com
Web Site:http://www.lumenyte.com