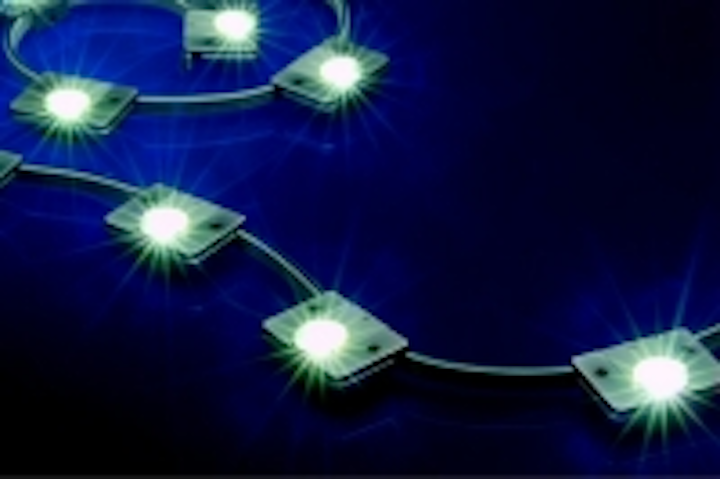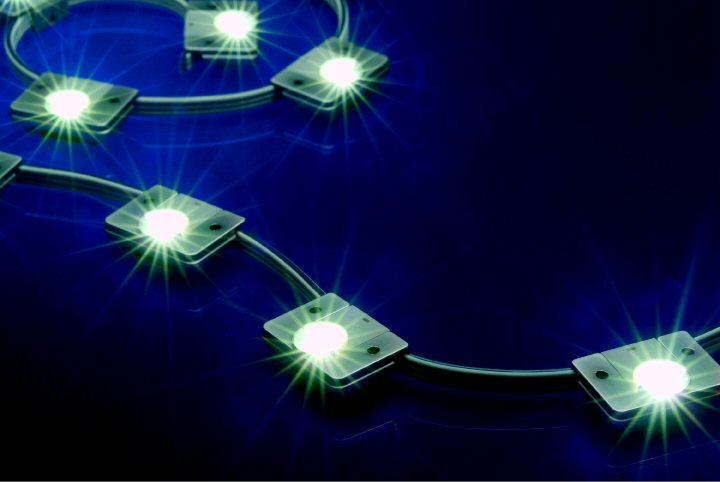 Date Announced: 17 Jan 2005
The future looks 10 times brighter for retail, restaurant, convenience store, grocery and hospitality chains, as well as strip shopping center operators. A newly available, GE-quality, high-power, white LED solution from GELcore, LLC - the 1-watt Tetra™ Power White LED Lighting System - offers a bright, low-voltage, low-maintenance alternative to older technologies such as white neon tubes or fluorescent lamps.
"Our Tetra™ Power White LED Lighting System provides superior brightness and simple installation compared to standard LEDs, says Michael DeMarco, Tetra™ product manager. "This is the solution that companies with white and multi-colored face signage have asked us to create. And as an added benefit, our design also enables close color matching with a variety of tough-to-match yellow signage faces. We expect it to match the corporate identity requirements of some major players in the restaurant and retail sectors."
Made to last up to 50,000 hours, this latest GELcore Tetra™ LED innovation delivers hassle-free operation in the form of fewer system changes, lower maintenance costs and fewer disruptions due to burnt-out or broken tubes, failed transformers or cold weather.
By providing 10 times the brightness of traditional white LEDs, the Tetra™ Power White LED Lighting System expands the realm of possibilities in a variety of applications, including: large signs and channel letters; box, cloud and monument signs; multi-colored signs; and reverse-halo signs.
In addition to increased brightness, long life and low maintenance, the Tetra™ Power White LED Lighting System offers:
--Superior thermal management because Tetra™ Power White LED modules are designed with an integral heat sink to draw heat away from the LEDs. Tetra™ Power White LEDs operate below the maximum operating current of 350mA, which maximizes LED life and minimizes lumen depreciation.
--Parallel circuitry that ensures an outage of one LED does not affect the rest of the system.
--Proven Tetra™ Robustness with greater resistance to vibration damage than neon and flicker-free, cold-weather performance that fluorescent lamps can't match.
--User-friendly installation with a patented design that features integrated mechanical attachments for fast installation in new and retrofit applications.
The new Tetra™ Power White LED Lighting System (6500 Kelvin) is available with 2 or 3 LEDs per foot (6 or 9 LEDs per meter). Typical power usage is 2.4 watts per foot (2 LEDs per foot) or 3.6 watts per foot (3 LEDs per foot). It is packaged in reel form so it can be cut to any length.
The Tetra™ Power White LED System is UL recognized and classified in the U.S., CSA approved in Canada, CE approved in Europe and C-Tick approved in Australia. GELcore offers a limited warranty of five years on the power supply and four years on the Tetra™ Power White strip.
Tetra™ is a trademark of GELcore, LLC.
Contact
GELcore Tel. +1 216.606.6555
E-mail:info@iop.org
Web Site:http://www.gelcore.com